Stephen's profile
Subscriptions
Blog subscription
Use the button above to subscribe or unsubscribe to the blog. This will notify you when new blog posts appear.
Blog post subscriptions

Being able to see the new resources, equipment and facilities we've funded being delivered and making a difference on the NHS frontline is one of the great aspects of my job. 
During my visit to Devon, the South West Ambulance Service showcased 63 new ambulances hitting the roads to treat patients across the region. These state-of-the-art vehicles will help ambulance staff cover their huge 10,000sq mile patch, attending hundreds of thousands of emergencies a year.
I'm continually inspired by the compassion and enthusiasm of heroic NHS staff and the call handlers, ambulance crews and operational leads who all work as part of these teams and Exeter was no exception. They taught me about the challenges of being part of a rural ambulance service and importantly, the incredible role their thousands of volunteers play in ensuring timely care for patients facing life-threatening emergencies.
I look forward to meeting more of you across the country to hear about the elements of your role and the unique challenges you face.
 See the video from the visit here

South West Ambulance Service had an innovative approach when it came to
getting rid of one of their old ambulances for the newly-delivered model - they
kept it. They sprayed it a multitude of bright colours and parked it proudly
out the front of their HQ.

It is now their go-to vehicle to attend LGBTQ+ pride events across the south
west of England.

Pride is a fantastic way of celebrating diversity within workplaces and
throughout society, providing a great opportunity for employers to champion
their staff.

I visited the team just as they were gearing up for Exeter pride and there was
a real buzz about it from the boardroom to the frontline.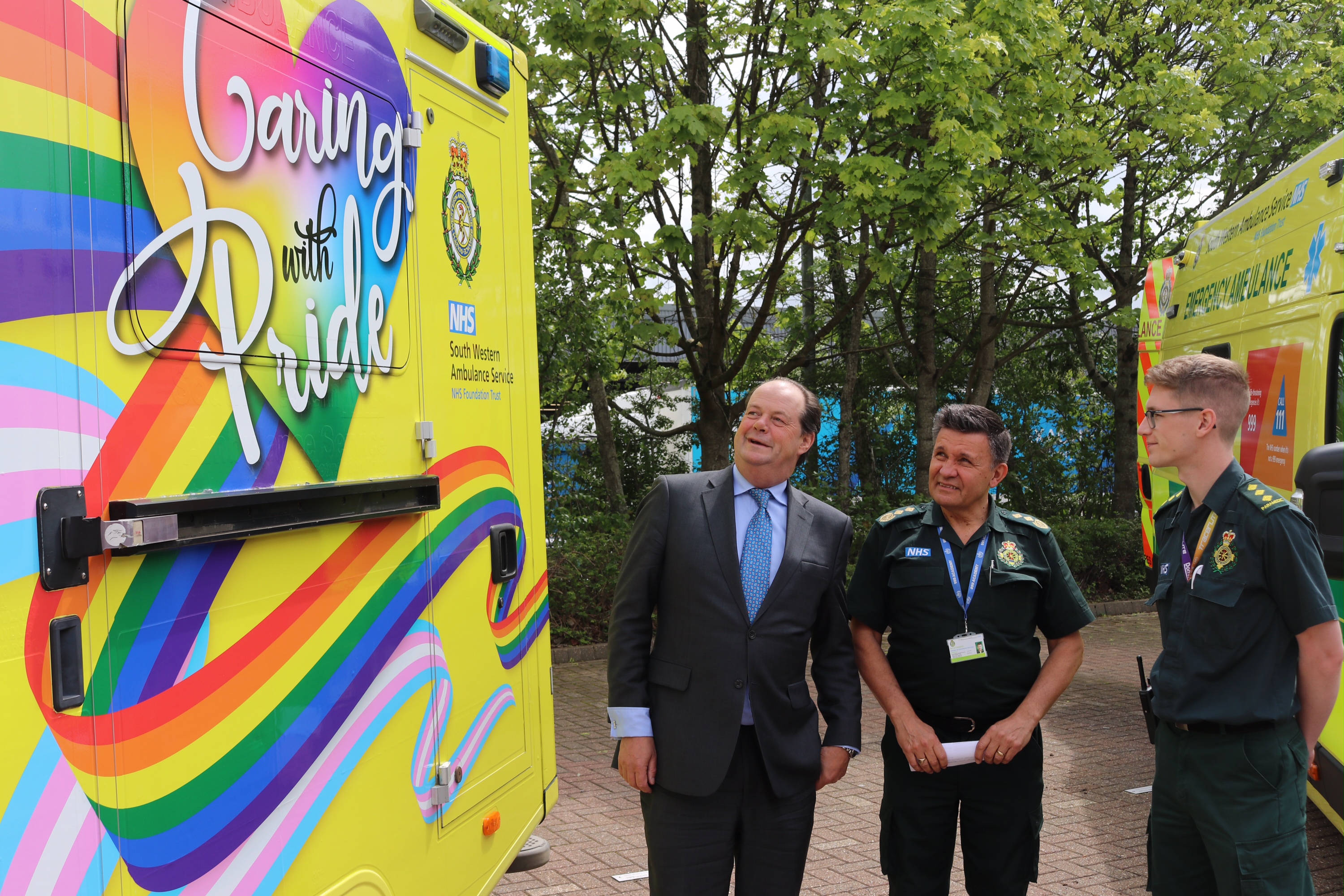 The pride ambulance is a great initiative and I'm backing SWAS to be the envy
of the parades! Tweet me @S_Hammond if you see a pride ambulance on a road near
you this summer #TalkHealthandCare.

A review of winter performance – April 2019
This winter Minister of State for Health, Stephen Hammond, has met with staff up and down the country. In his blog he reviews the achievements of the previous year, reflects on the challenges of winter and looks at what is still to be done to improve ways of working in the NHS.
Since becoming Health Minister I've visited Luton and Dunstable Foundation Trust and met some inspiring staff, spoken to paramedics and call handlers at East Midlands ambulance trust, visited Queens Medical Centre and saw their rearranged A&E and seen first-hand some of the improvements put in place thanks to the government's winter funding allocations in North Middlesex. In all of these visits, plus visits to Great Ormond Street, Kings College and Kettering General, I am in awe of the tireless hard work, dedication and passion that everyone demonstrates daily.
You should all be extremely proud that performance against the 4-hour target for A&E this winter has, overall, been better than last winter, even with the challenges of another busy flu season and higher demand than the previous year.  The number of type 1 attendances increased by 5.1%, but despite this, 3,100 more patients per day were seen within 4 hours compared to last winter.
The patient journey has seen an improvement in terms of flow; handover delays and 12-hour trolley waits are significantly down and delayed transfers of care and extended length of stay are lower which have in turn helped to reduce pressure on bed occupancy.
I am proud that in the past two years the NHS has:
 Seen more patients than every before in A&E;
 Rolled out evening and weekend GP appointments nationally; 
 Enhanced NHS 111 so now over 50% of calls receive a clinical assessment ensuring immediate advice or referral to an appropriate clinician; 
 Rolled out over 100 Urgent Treatment Centres and the ability to book patients in via 111; 
 Introduced new standards for ambulance services to ensure the most critical patients receive the quickest response time, and that all patients receive a response in a clinically appropriate timeframe;
 Introduced comprehensive clinical streaming at the front door of A&E departments, so patients are      directed to the service best suited to their needs on arrival;
 Reduced the number of people delayed in hospital – reducing the length of stay of patients who remain in hospital for more than 21 days, and freeing up nearly 2,000 beds
I know that winter is always challenging, and that is why the government provided £420m of additional funding in advance of this winter.  This funding has been spent improving hospital urgent and emergency care facilities, buying additional ambulances, and delivering additional adult social care packages.
Even though improvements have been made in a number of areas, there is still more to be done to support staff in coping with growing demand, whilst still ensuring the best possible care for patients. The Long Term Plan will look to go further in reducing pressure on emergency services in 19/20 by:
 Embedding a single multidisciplinary Clinical Assessment Service (CAS) within integrated NHS 111, ambulance dispatch and GP out of hours. In 2019, England will be covered by a 24/7 Integrated Urgent Care Service, accessible via NHS 111 or online.
 Embedding the Same Day Emergency Care (SDEC) model in every hospital, in both medical and surgical specialties. All hospitals with major A&E departments will provide SDEC services at least 12 hours a day, 7 days a week by the end of 2019-20.
 Continue to reduce unnecessary long lengths of stays in hospitals and achieve and maintain an average Delayed Transfer of Care (DTOC) figure of 4,000 or fewer delays.
Once again, thank you all for your hard work this winter. As ever I am committed to listening to your views to better understand how I can support you and look forward to meeting with many of you on forthcoming visits.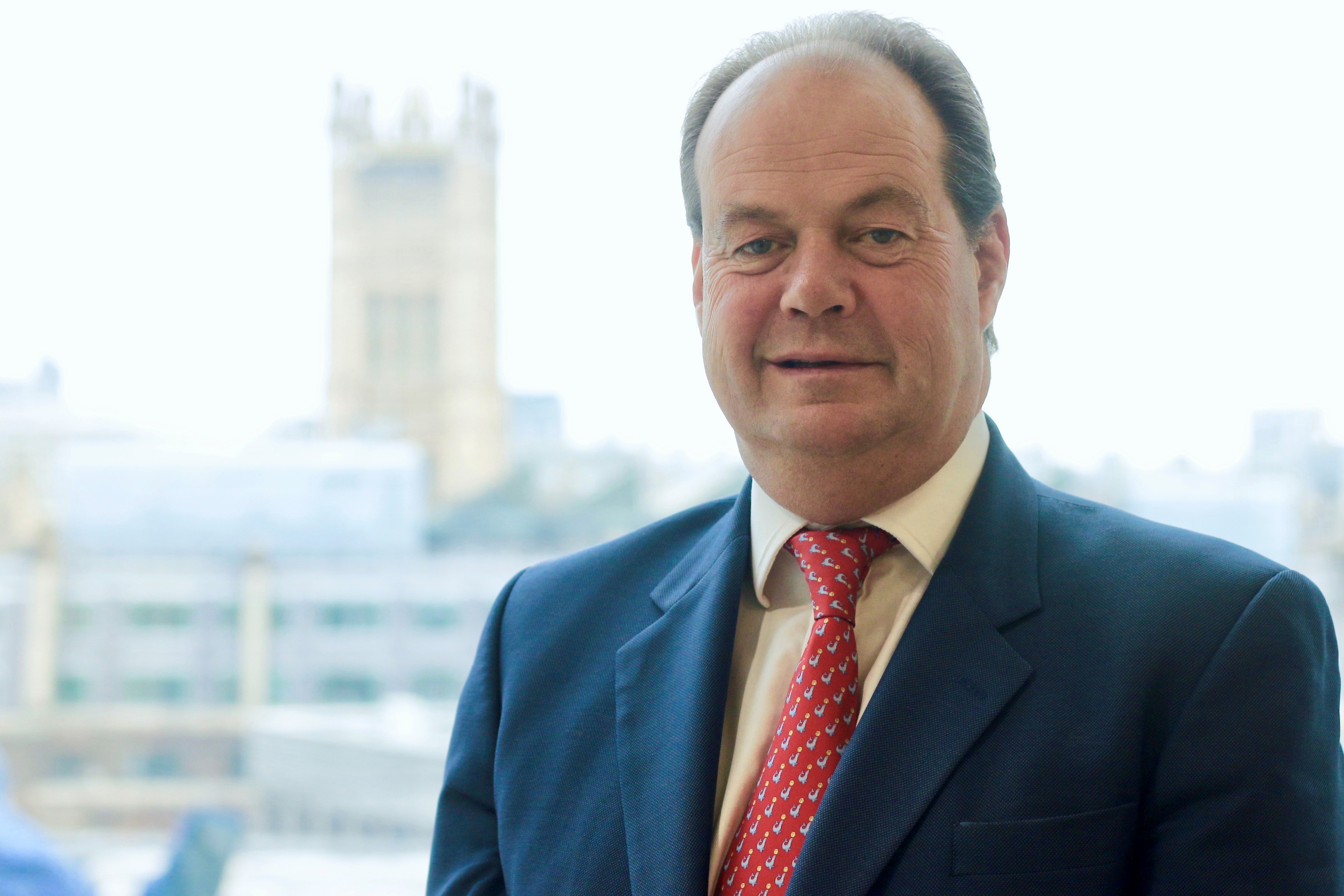 The part of my job I have enjoyed the most since becoming Health Minister in November has been visiting different parts of the NHS, and meeting the dedicated staff who care for us.
In Luton & Dunstable I was struck by how managers worked hard to ensure they were approachable, allowing staff to feel comfortable raising any problems or concerns they have.
And at Mersey Care NHS Foundation Trust I met two whistleblowers who spoke up against bullying and bad practice.
I have an enormous amount of respect and admiration for each and every person who makes up the NHS, all of whom told me how much they loved their jobs, despite sometimes challenging circumstances.
And I'm also well aware that there's still a lot more we as government can do to make things easier for you.
Many of you may have seen the results of the NHS Staff Survey that were published on Tuesday, and I'd like to thank everyone who took the time to give your views. Your feedback is essential for us to make the NHS better, not only for patients, but for all staff too.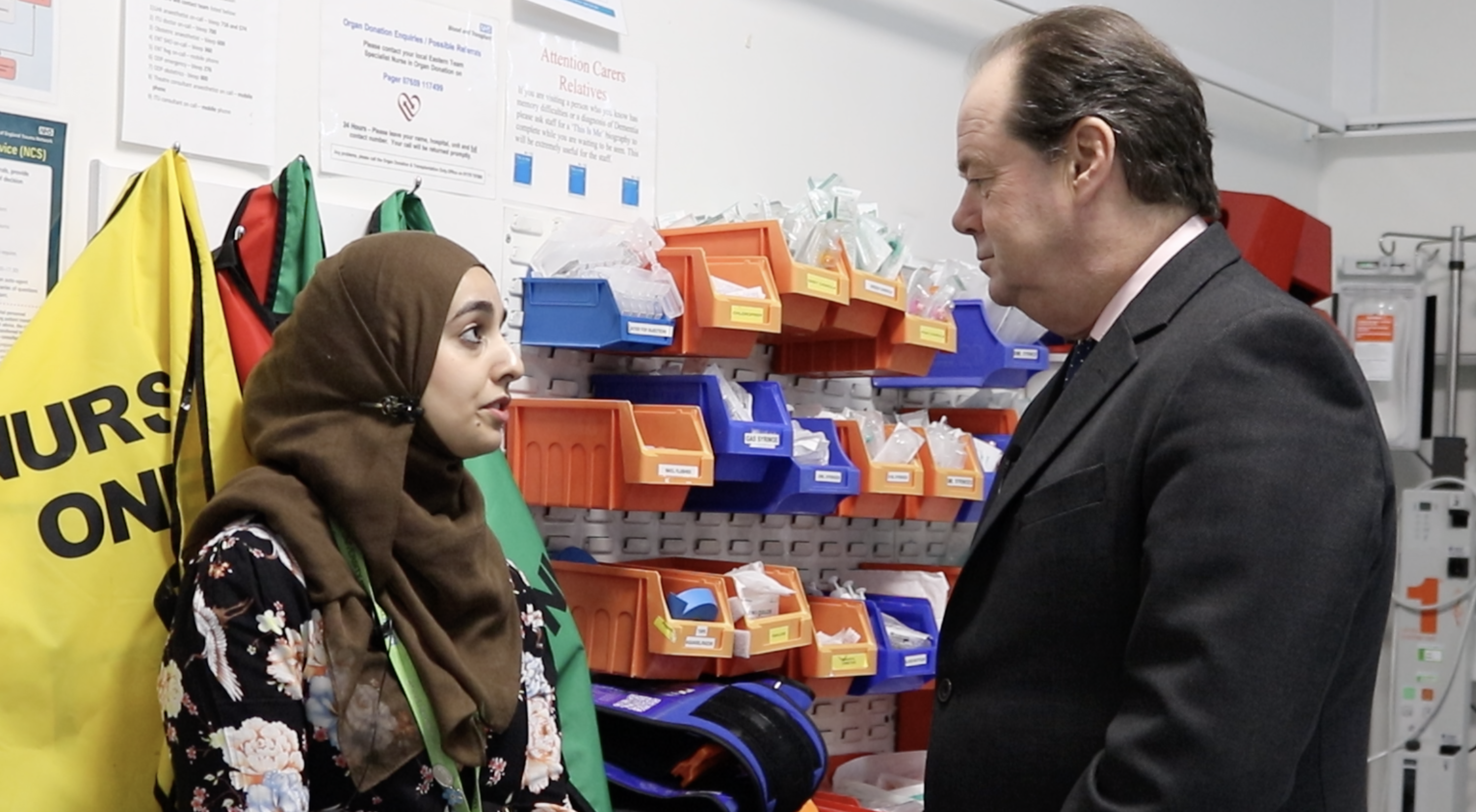 There's plenty to be positive about. More of you would recommend your organisation as a place to work and for patients to be treated compared to last year, and more of you feel you are getting the recognition you deserve when you do a good job.
While any act of violence against a member of staff is unacceptable, it is promising to see improvements in this area with this figure at its lowest level for five years. With the Assault on Emergency Workers Bill now in law, I hope this statistic will continue to fall.
However, there are areas which are still a cause for concern and I am determined that we do everything we can to tackle these. More of you have reported experiencing bullying and harassment and feeling unwell as a result of work related stress, and less than a third of you feel that your organisations take positive action to improve your health and wellbeing.
This is unacceptable and I am committed to fixing it.
Our Long Term Plan for the NHS sets out our clear commitment to making the NHS a consistently great place to work. That means promoting flexibility, wellbeing and career development to build a more modern working culture where everyone feels supported and valued. And we are backing up this commitment with clear action.  
Just last week we set out plans to offer NHS staff dedicated mental health support whenever they need it. The proposals – which will be considered as part of the Workforce Implementation Plan – include a 24/7 confidential support service and fast-track mental health referrals if recommended by a GP, to provide day-to-day support with the pressures of a job on the frontline of the NHS and ensure everyone has somewhere to turn in the toughest times.
We will redouble our efforts to address bullying, violence, discrimination and harassment by investing up to £2 million per year in new initiatives to tackle it.
And this Talk Health and Care platform is a direct channel to myself, my Ministerial colleagues and the Health Secretary, where every comment is taken seriously and used to inform national policy making. So if you have an opinion or an idea, we want to hear it.
The NHS is nothing without its wonderful staff and we have a duty to care for you, so you can care for your patients.
I've only met a small number of you so far, but I very much look forward to meeting more of you in the coming weeks and months to discuss your experiences – to find out what more we can to do make sure you are supported and valued for the outstanding contribution you make to our health service.

Staff are the heart of the NHS and we recognise how hard they work in frequently challenging circumstances, delivering excellent care despite rising demand.
That's why we want to improve the culture throughout the NHS to make it a fantastic place to work at all levels, across every area of the country.
However, I'm sure many of you are aware of instances when this hasn't been the case.
Last month I visited Mersey Care NHS Foundation Trust, who in 2018 took over the services once provided by Liverpool Community Health NHS Trust. For a long time, Liverpool Community experienced serious problems under a leadership team who allowed a culture of bullying and harassment to spread across the organisation. Not only did this mean a poor working environment for staff, but also led to declining performance and patient care.
I was moved to meet two members of staff who acted as whistle-blowers, calling out instances of bad practice and bullying, kick-starting the road to improvement.
A report by Bill Kirkup into the failures at Liverpool recommended a review of the Fit and Proper Persons Test, which requires all NHS trusts to ensure executive level managers are fit to carry out their roles to the highest standard. We commissioned Tom Kark QC to carry out this review, which was published earlier this week.
We have listened closely to what the Kark Review had to say and are determined to act to create a positive, inclusive culture within the NHS that backs our fantastic employees to provide the best possible care for their patients.
In response to the recommendations made by Kark, we will introduce new national competency standards for NHS leaders, to establish clearer professional benchmarks and help the public and the profession know what to expect of them.
We will also create a central directors' database where information about qualifications and employment history can be easily accessed – providing a track record of performance for directors.
Chair of NHS Improvement Dido Harding will consider all the recommendations as part of her Workforce Implementation Plan – a key strand of our Long Term Plan for the NHS, demonstrating how integral good leadership is to wider issues affecting the workforce.
However, work is already well-underway to create a positive, open culture from the frontline to the board room. Every trust now has a Freedom To Speak Up Guardian – an incredibly important step for safe spaces for staff to give views, without fear of reprisal.
We will continue to encourage speaking up and embrace those who are brave enough to speak up when they have concerns. Last year we changed the law to protect them, by making it illegal for NHS employers to discriminate against applicants who have blown the whistle in the past.
And the Long Term Plan set out a commitment to creating an inclusive and supportive employment culture for the NHS – promoting flexibility, wellbeing and career development, while redoubling our efforts to address discrimination, violence, bullying and harassment.
It's crucial that a real change in culture in the NHS starts at leadership level.
I'm a firm believer that leaders create the culture of any organisation and as a government we are committed to creating the right culture to support leaders. Outstanding NHS trusts are driven by the excellent leaders at their core - who inspire the workforce around them and shape the environment in which real success can be achieved. If we're to create a more just, open and trustworthy NHS we must make sure we give leaders the right training and support to embody and promote this culture.
Visiting Mersey Care ahead of the launch of the Kark review, I saw first-hand how an emphasis on safety and openness within the leadership is already helping staff, leaders and, ultimately, patients.
The Trust told me that more staff feel connected to their managers, being able to report directly to them while being supported in regular team learning sessions.
If we get things right at the top, and support those staff members who have experienced bullying, we can root out this problem, improve patient care and make the NHS the best place to work it can possibly be.

I am Stephen Hammond and I was appointed Minister of State for Health, at the Department of Health and Social Care, last month. As the Minister with responsibility for the NHS workforce, I am pleased to be working with a Secretary of State who has placed such a high priority on supporting the people who work in the health service to provide the best possible care.
My first visits were to St Bartholomew's Hospital and North Middlesex Hospital. There I heard from staff about the issues they face every day – they echoed much of what you and colleagues from up and down the country have posted to the #TalkHealthandCare platform. That there are issues with the availability of training and development, that there isn't always enough time to care, that too often people experience bullying at work. None of these things are acceptable.
As the NHS prepares to publish its long term plan, now is an ideal opportunity to describe what will be different for health and care staff working in the NHS in ten years' time. I am clear that the issues facing staff need to be front and centre in the plan and that the change it will describe must be delivered in partnership – with national organisations working with unions, employers, patients and staff to deliver services that are clinically led, high quality and sustainable.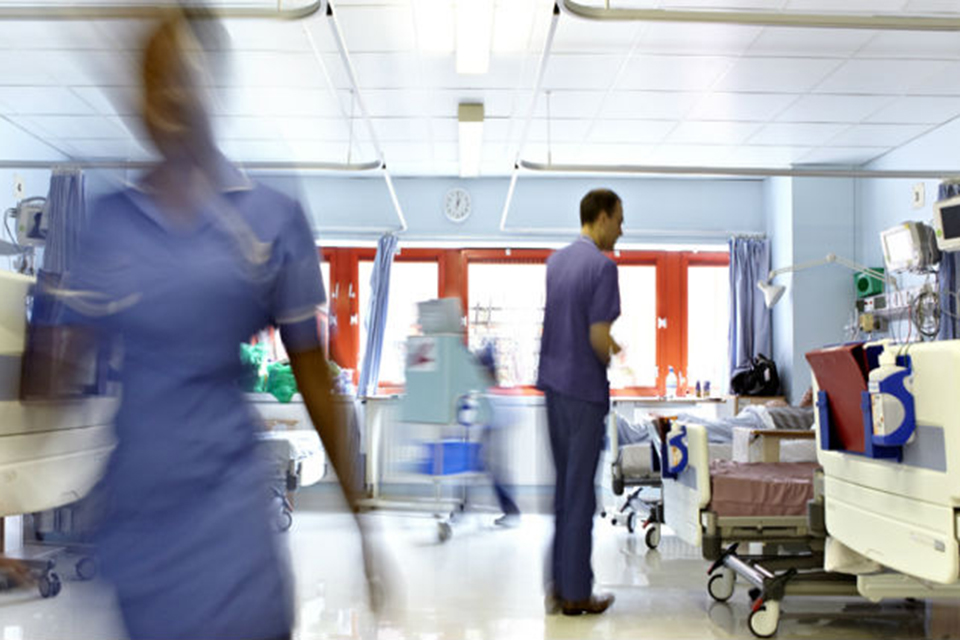 Over the coming weeks you will see me contributing to the discussion here and as I embark on visits to hospitals across the country. I am committed to continuing to listen to your views so I can best understand what support you need. And I am committed to working with you to help solve the issues you face every day.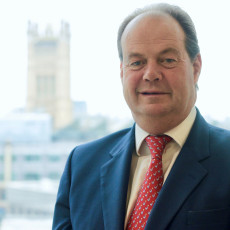 Stephen Hammond
United Kingdom
Joined this community on Dec 17, 2018

First Name
Stephen
What is your role?
Other NHS staff
Can we contact you about the ideas you submit via email?
No