Fay Gibbin's profile
Subscriptions
Blog subscription
Use the button above to subscribe or unsubscribe to the blog. This will notify you when new blog posts appear.
Blog post subscriptions
No posts found.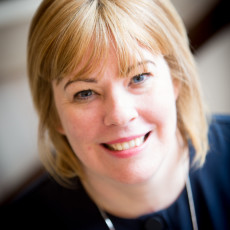 Fay Gibbin
Lichfield, United Kingdom
Joined this community on Nov 22, 2018
Bio Fay is the CEO of BB Training Academy, a national training provider that delivers 'Oustanding' rated apprenticeships and Learning & Development courses to the care sector. Having started her career as a childcare practitioner, Fay has risen through the ranks and is now responsible for leading the delivery of BB Training Academy's courses with the purpose of upskilling the UK's care workforce. In addition to her role as CEO at BB Training Academy, Fay also serves as a spokesperson within the sector, campaigning for quality standards, advocating for apprenticeships and the need for quality training for school leavers and employees in the care sector.
First Name
Fay
Last Name
Gibbin
How long have you worked in health or care?
More than 20 years
Where in the UK are you based?
West Midlands
What type of organisation do you work for?
Other Social Care organisation
Where do you work?
Other location
What is your role?
Senior Management
Can we contact you about the ideas you submit via email?
Yes