Jonathan Van-Tam - Deputy Chief Medical Officer's profile
Subscriptions
Blog subscription
Use the button above to subscribe or unsubscribe to the blog. This will notify you when new blog posts appear.
Blog post subscriptions

Two months ago I wrote about the need for NHS and adult social care staff to help save more lives by getting their flu vaccine ahead of this winter.
This crucial vaccine helps protect staff and those they care for from catching what can be a serious and sometimes life-threatening virus.
As we head towards winter, I'm taking a moment to reflect and review on how engaged staff already are with this scheme and how, together, we can increase vaccine uptake even further. 
The latest figures show that during September and October 46.3% of NHS healthcare workers took up the flu vaccine offer – that's roughly 6,700 more staff than in the same period last year.
It's positive to see that more NHS staff are getting their flu jab earlier; and I hope this puts us on a good course towards achieving our vision for 100% of frontline health and care workers vaccinated.
Although there isn't much flu about yet, we can't be complacent. We need to encourage the 1.47 million social care workers in England, who can access the flu vaccine from their GP or pharmacy for the second year running this winter, to get theirs too.
We know that people aged 65 and over are more vulnerable to the complications associated with flu. That's why social care workers taking up their free vaccine is vital and can help to protect this vulnerable group. Up to 50% of flu infections are asymptomatic, which means that the infection is easily spread without realising.
I want to ask you – our hardworking health and social care workers – to continue to promote this vaccine to your colleagues and to let me know in the comments section below what you think we could be doing differently to help inspire people to get vaccinated.
Are there barriers to you getting the vaccine in time that we need to know about? Or perhaps your care home is very good at helping staff get vaccinated and you'd like to advise us and the NHS workforce on the practical steps you have taken.
By staff taking up their flu vaccine they can help save lives, so we need your help!
To find out more about the flu vaccine visit the NHS Employers website, where you can also download digital resources such as: campaign planning guides, evaluation guides and a communication toolkit.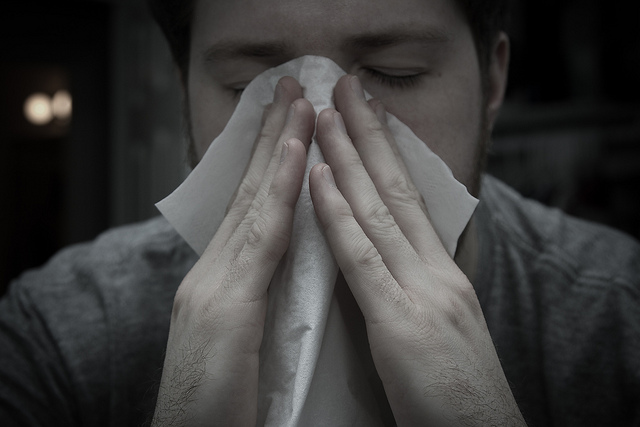 It's the time of the year when health and care services take a collective deep breath – flu season is approaching. We can never predict in advance what's ahead of us.
We're all aware of the risk to patients and the pressures that flu and wintertime together place on the NHS and social care services. Before flu activity begins to increase, it's incredibly important that all NHS and social care staff get prepared to play their part, and a big part of that is staying well themselves.

That's why we want as many staff as possible to sign up for their flu vaccine – which is again being offered to social care staff and this year is also being offered to hospice workers for the first time.  
Fortunately, the vaccine uptake in healthcare workers increased last year from 63.8% to 68.7%, so we're moving in the right direction – but we cannot be complacent. The sad fact is flu kills an average of 8,000 people every year and places huge pressures on health and social care services.
Flu is unpredictable and contagious and up to 50% of people with flu show no symptoms but may still be able to spread the illness. The vaccine is the most effective way to protect yourself and your patients from this potentially fatal illness.  Last year around 80% of flu outbreaks in closed settings took place in care homes – so social care staff have an important part to play in this.
The way the vaccine is administered is led by individual Trusts, but I urge you to read the why it matters page. There are a range of resources that employees in the social care sector can use.
The Department of Health and Social Care has committed an extra £145 million to NHS trusts ahead of winter to improve emergency care. But the vaccine is still our best defence for ourselves and our patients – so we need all staff to do their bit and take their jab.
Last year there were pockets of excellence across the country, but also some areas where staff uptake was very low. If your Trust is doing well or facing any barriers, please let me know in the comments.
Find out more from the NHS Employers website, which includes digital resources that can be downloaded, including: campaign planning guides, evaluation guides and a communication toolkit. 
Jonathan Van-Tam - Deputy Chief Medical Officer
United Kingdom
Joined this community on Oct 3, 2018
Bio Professor Van-Tam is an internationally recognised flu, vaccine and respiratory expert. During his 25-year career, he has advised the World Health Organization, the UK Government and The European Centre for Disease Prevention and Control on influenza and other respiratory virus infections.
First Name
Jonathan
Can we contact you about the ideas you submit via email?
No