Adam's profile
Subscriptions
Blog subscription
Use the button above to subscribe or unsubscribe to the blog. This will notify you when new blog posts appear.
Blog post subscriptions

By Matthew Winn, Chief Executive of Cambridgeshire Community Services NHS Trust
I have the privilege of leading an organisation providing community health services across the East of England and I see outstanding individuals and teams make a huge difference every day.
Working in community health services provides our staff with the opportunity to work as partners with GP's, mental health professionals, social workers and the voluntary sector (to name but a few).
The services often co-ordinate the care for patients and, as a 365 days-a-year operation, the teams provide a continuity of professional care that is not found elsewhere in the NHS. They operate with a high level of autonomy and responsibility.
Community health services is a catch-all description for a wide range of very important services and staff who predominately work in the homes of residents or in community clinics. To give a taste of what happens every day:
Children's nurses, therapists, doctors and support staff see every child and their families at least five times in the first years of their life. They also support families and children as they grow up with their developmental needs, complex disabilities or the impact of a single long-term condition.
Specialist dentistry staff provide clinics for children and adults with complex disabilities; they often undertake minor oral surgery for local patients who are scared of going to a high street dentist.
Sexual health and contraception doctors, nurses, pharmacists and counsellors provide vital treatment and preventive care to all ages.
Community nurses, therapy staff and GPs work together to support the most frail and unwell members of our communities – a high proportion of whom rarely leave their own homes.
If you are starting out, returning to the NHS after a gap or looking for a fulfilling role to finish your career community health is the place to develop and stretch yourself, in a wide variety of stimulating roles. As a Chief Executive of a NHS Community Trust I would encourage anyone interested in working in community health services to get in contact with your local NHS provider and ask to spend some time with local teams to see if the opportunity is right for you.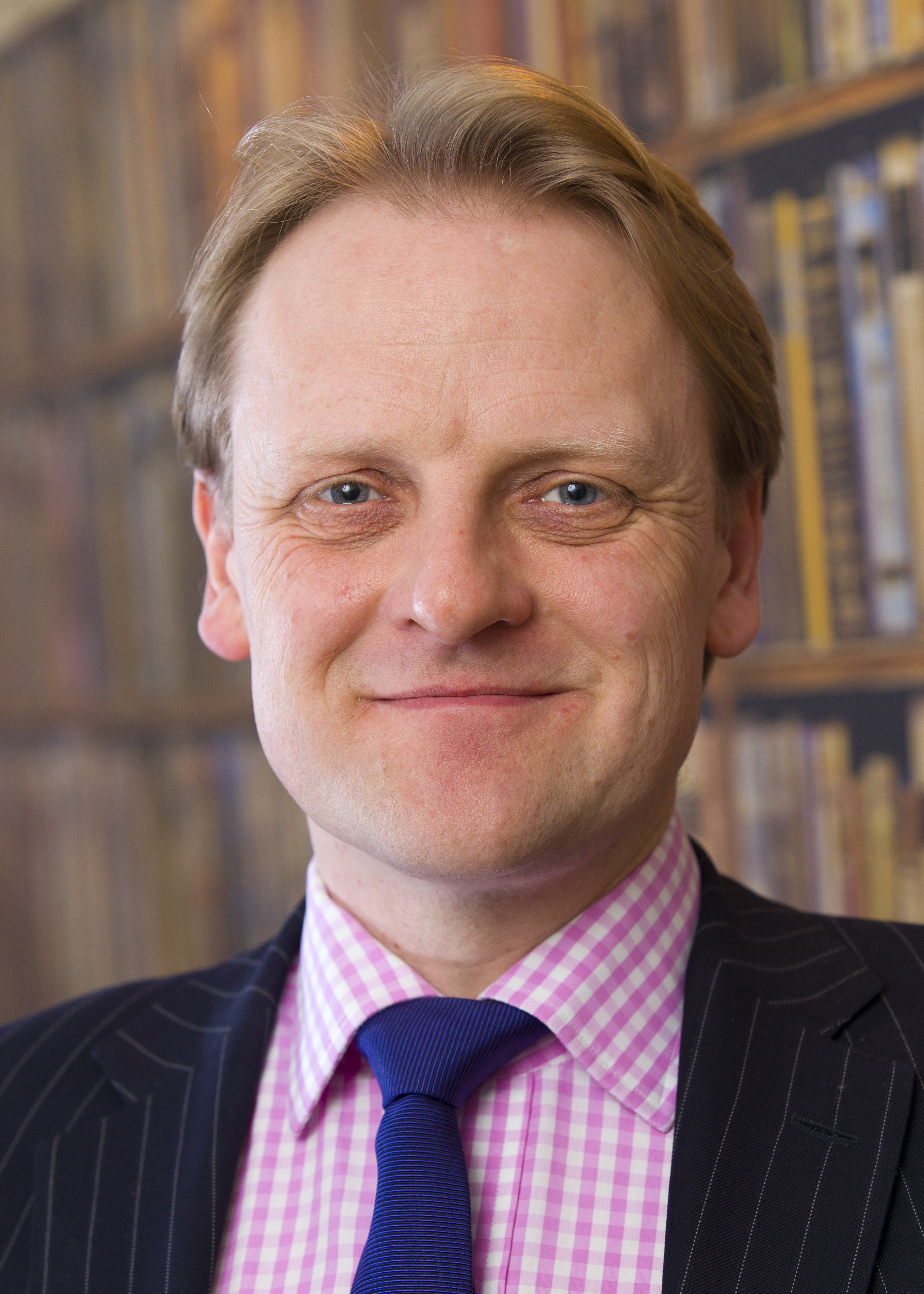 A few weeks ago, I spent the morning shadowing district nurse Liz Alderton. I was inspired to see first-hand the challenging, rewarding and vital role district nurses play in our care. This comes as a reminder that we need to do more to change perceptions about what the NHS truly represents.
If a person is hospitalised from a fall, they might have their arm put in a sling and their head stitched up, but this isn't the end of their care journey. Once they step out of hospital it's community health workers like district nurses and physiotherapists who help often elderly and vulnerable patients to recover. Community healthcare staff do this, and their work does not stop there. They are key to keeping people healthy and independent, empowering patients to better understand their conditions and manage them as close to home as possible. District nurses, for example, can provide chemotherapy in the community and help prevent patients from needing to go to hospital altogether. They are the unsung heroes of our NHS.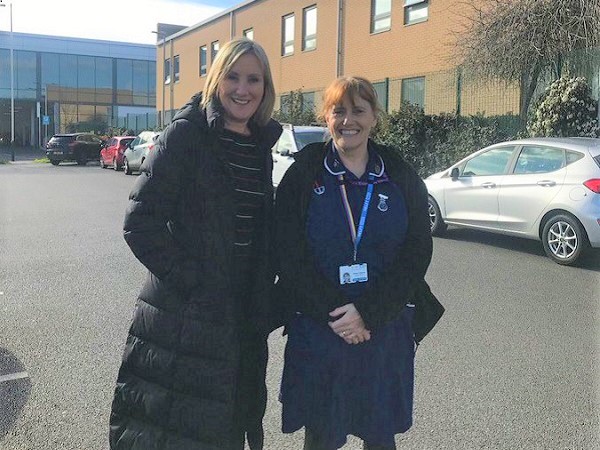 We all want to see our loved ones at home, in familiar surroundings, comfortable and close to their support network. This is the golden lifeline that community healthcare workers give to so many of us. And with more people living with complex long-term conditions, we can no longer assume a hospital is the only route to care.   
That's why the NHS Long Term Plan is putting a greater emphasis on these invaluable services, by shifting to a new way of delivering care that provides more services in the community.
For too long the role of community services in healthcare has gone largely unnoticed and often undervalued. We cannot underestimate the worth of a service that helps people to stay living independently at home for longer. I am in awe of those working in community healthcare and I have seen first-hand – when visiting areas like Frimley and Harold Hill – the massive difference you are making to people's lives. I know that in recent years your work hasn't been given the attention it deserves, but I am working to change this.
Meaningful discussions about these issues can help bring about real change, and Talk Health and Care is a good opportunity to do this. We know that community services could be better understood. 
Do you have a solution or an idea that you think can help change this? Have a burning idea on how to attract professionals out into the community? I'd really like to hear your views on this.
Share your ideas now.

The part of my job I have enjoyed the most since becoming Health Minister in November has been visiting different parts of the NHS, and meeting the dedicated staff who care for us.
In Luton & Dunstable I was struck by how managers worked hard to ensure they were approachable, allowing staff to feel comfortable raising any problems or concerns they have.
And at Mersey Care NHS Foundation Trust I met two whistleblowers who spoke up against bullying and bad practice.
I have an enormous amount of respect and admiration for each and every person who makes up the NHS, all of whom told me how much they loved their jobs, despite sometimes challenging circumstances.
And I'm also well aware that there's still a lot more we as government can do to make things easier for you.
Many of you may have seen the results of the NHS Staff Survey that were published on Tuesday, and I'd like to thank everyone who took the time to give your views. Your feedback is essential for us to make the NHS better, not only for patients, but for all staff too.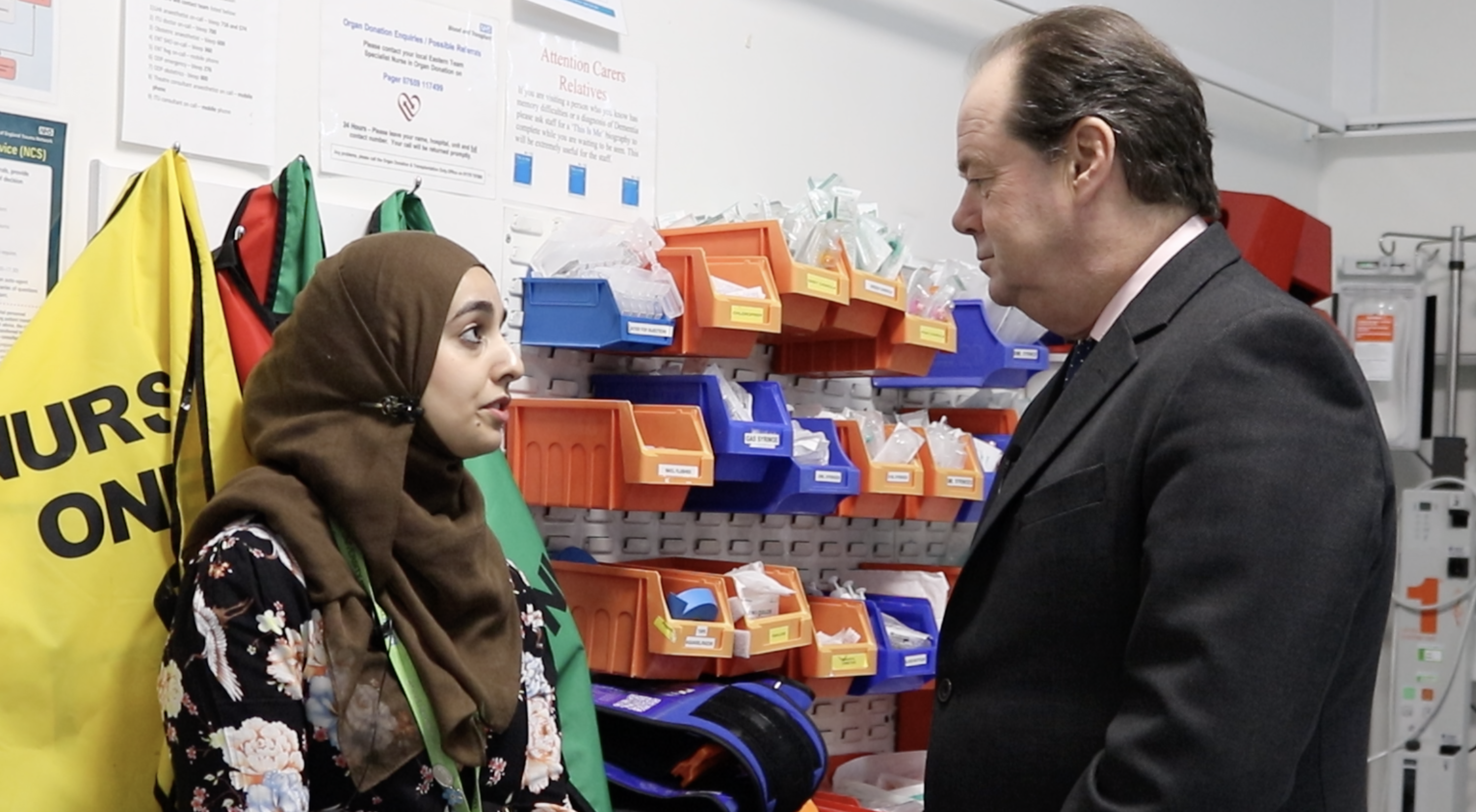 There's plenty to be positive about. More of you would recommend your organisation as a place to work and for patients to be treated compared to last year, and more of you feel you are getting the recognition you deserve when you do a good job.
While any act of violence against a member of staff is unacceptable, it is promising to see improvements in this area with this figure at its lowest level for five years. With the Assault on Emergency Workers Bill now in law, I hope this statistic will continue to fall.
However, there are areas which are still a cause for concern and I am determined that we do everything we can to tackle these. More of you have reported experiencing bullying and harassment and feeling unwell as a result of work related stress, and less than a third of you feel that your organisations take positive action to improve your health and wellbeing.
This is unacceptable and I am committed to fixing it.
Our Long Term Plan for the NHS sets out our clear commitment to making the NHS a consistently great place to work. That means promoting flexibility, wellbeing and career development to build a more modern working culture where everyone feels supported and valued. And we are backing up this commitment with clear action.  
Just last week we set out plans to offer NHS staff dedicated mental health support whenever they need it. The proposals – which will be considered as part of the Workforce Implementation Plan – include a 24/7 confidential support service and fast-track mental health referrals if recommended by a GP, to provide day-to-day support with the pressures of a job on the frontline of the NHS and ensure everyone has somewhere to turn in the toughest times.
We will redouble our efforts to address bullying, violence, discrimination and harassment by investing up to £2 million per year in new initiatives to tackle it.
And this Talk Health and Care platform is a direct channel to myself, my Ministerial colleagues and the Health Secretary, where every comment is taken seriously and used to inform national policy making. So if you have an opinion or an idea, we want to hear it.
The NHS is nothing without its wonderful staff and we have a duty to care for you, so you can care for your patients.
I've only met a small number of you so far, but I very much look forward to meeting more of you in the coming weeks and months to discuss your experiences – to find out what more we can to do make sure you are supported and valued for the outstanding contribution you make to our health service.

Hello – I'm Julian Hartley, CEO of Leeds Teaching Hospitals and Senior Responsible Officer for the national workforce group.
Working in the NHS should be the best job in the world. The NHS Long Term Plan is very clear about the importance of giving our staff the backing they need.
We must create compassionate and inclusive cultures focused on improvement, to enable our people to deliver outstanding care that is more productive and efficient, and which achieves the best outcomes for our patients.
Our national workforce group intends to do that - looking at how future workforce challenges can be addressed both as a whole, and also looking at each staff group individually.
The group includes senior colleagues working on:
supply, training and development of all staff groups
harnessing technology and data and ensuring staff have the skills to use existing and emerging technologies
developing the leadership and talent we need now and in future
embedding cultures and systems to make staff feel safe and valued, and ensure the NHS really is the world's best place to work
Thank you to everyone who has fed in their views already – by taking part in the working and steering groups, or by directly contacting our workstream chairs.
I've been heartened by the energy and commitment to harnessing all the expertise, evidence and work programmes already underway.
We're determined that all voices are heard, and we've set up a number of challenges here on Talk Health and Care, as just one more way you can share your views. Please do get involved and encourage others to read and post on the site.
So far, we've heard loud and clear that:
we should use existing networks and channels to engage as widely as we can with all staff groups, stakeholders and partners
it's important to use robust data, both for assessing where we are now and making forecasts
our response to staffing challenges must work at a local level
Above all we've heard and understood that while some challenges may take years to solve, there are actions we can take now to address the immediate challenges our staff face. Our workstreams will be clear about the impact of their proposals, not only years ahead but in the next few months.
This is a great opportunity to achieve the vision in the NHS Long Term Plan and give our people the support and encouragement they deserve.
So thank you, and please do tell us your ideas, comments and feedback on our challenges.
The programme has five workstreams, which we'd like to your views on. Click the links below to post an idea toward each challenge:
Julian Hartley
Chief Executive, Leeds Teaching Hospitals NHS Trust

I am delighted that 'just culture' has been selected as a key discussion topic for Talk Health and Care, giving staff an important opportunity to share their views, ideas and reflections on what is happening on the frontline.
In our proposals for a national patient safety strategy for the NHS – which we are currently consulting on until 15 February 2019 – a just culture is identified as a key element that must be embedded across all NHS providers to enable our healthcare service to truly be one that is continuously learning and improving, so we can deliver the safest possible care.  
The NHS is admired around the world as one of the safest and most productive healthcare systems there is. However, we want to make it even safer. Key to doing this is the development of a 'just culture' where staff know they will be treated fairly when something goes wrong.
We know that punishing people for making mistakes does not lead to them making fewer mistakes and pushing people to try harder does not improve safety. Instead we should focus on creating systems and processes that support staff to perform their roles as safely as possible. If people know they will not be unfairly blamed, they will be able to be more open and transparent about problems, meaning organisations have a better chance of taking actions that reduce the risk of a patient safety incident happening.
I know from my time as a surgeon that it is difficult to look someone in the eye and say something has gone wrong, but being open is the right thing to do. It is also vital in enabling us to take action to reduce future risks.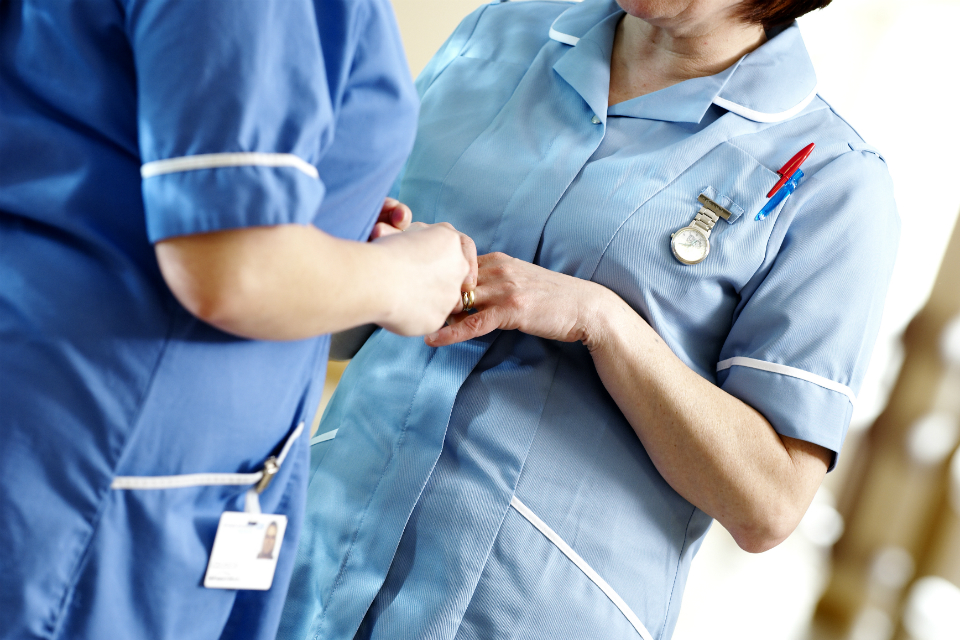 Just under a year ago, we released our just culture guide which encourages managers to treat staff involved in a patient safety incident in a consistent, constructive and fair way. We worked with our national partners, regulators and trade unions to get cross system support for this approach. We recognise that this is one small (if still important) part of helping to achieve a just culture. That's one of the reasons why we are keen to hear from you about what you think stands in the way of a just culture, and what we can do better.
I look forward to reading your comments here
Aidan Fowler is National Director of Patient Safety at NHS Improvement
 *** To leave your comments and ideas join the challenge here ***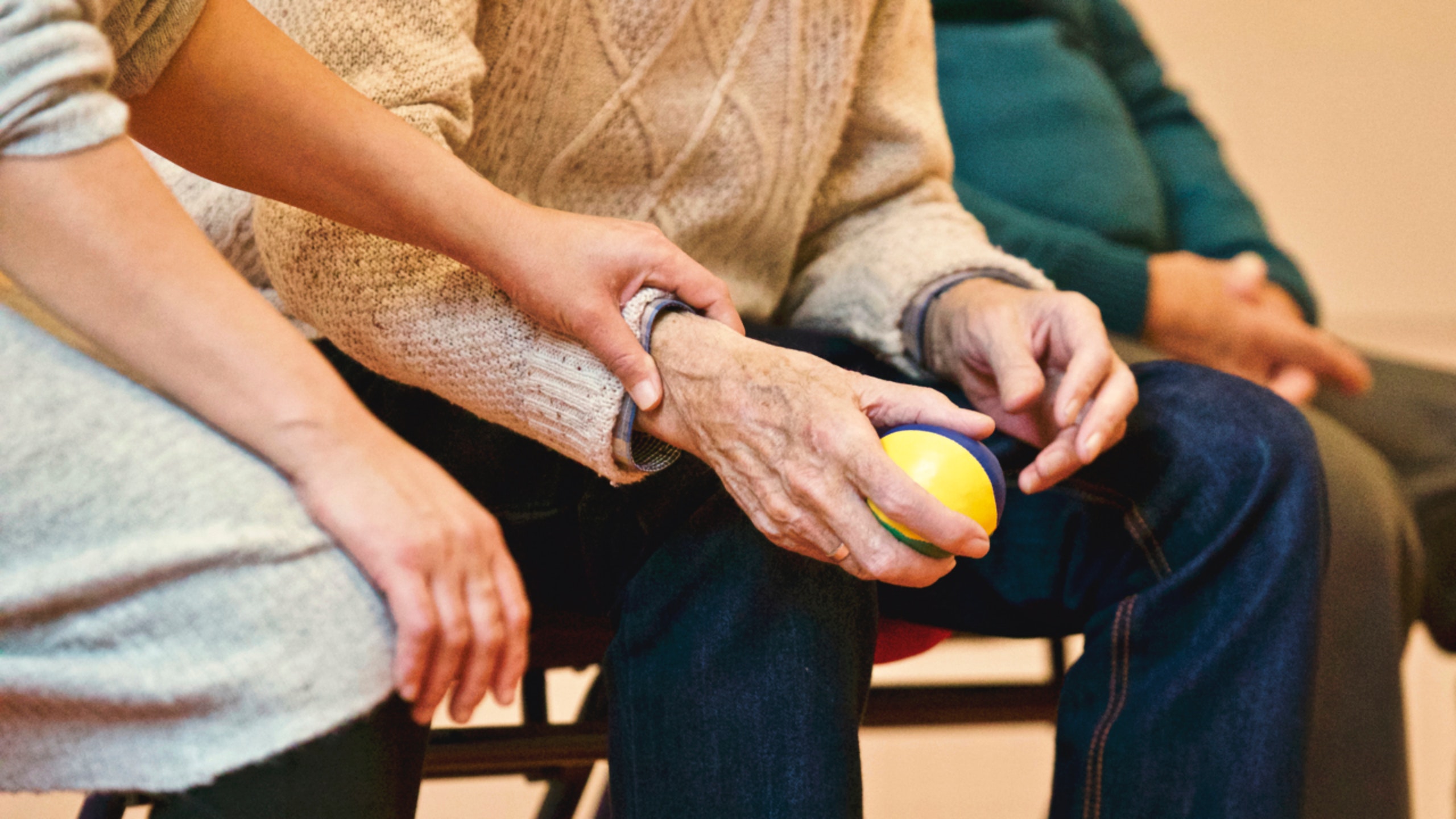 My name is Emily. I'm a trainee nursing associate and have been working in care at a nursing home run by Amber Care for 8 years. I really enjoy it. Prior to becoming a trainee nursing associate, I was a healthcare support worker and having worked with my manager for six years she encouraged me to apply.
I'm now coming towards the end of 2 years of training. This involved one day a week learning with other trainee nursing associates in a variety of health and care settings. I really enjoyed learning new knowledge and skills while getting to know others with the same motivation as me.
My role supports the nursing team and means that I can provide hands-on care to service users at a higher level than I was previously able to do. It enables me to share my knowledge and skills within the care team. My role as a nursing associate helps me to support the team to provide more hands-on care. It also helps my colleagues feel better supported with increased confidence to develop their skills and knowledge.
I've been trained through one of the test site partnerships, as part of the national pilot for trainee nursing associates. It has identified that there is a gap between nurses and seniors where people like me can develop upon skills we already have and learn new ones.
The nursing associate role also makes me feel that our work is recognised as part of the wider nursing and social care professional. I feel proud to be part of innovative and new ways of working to improve the personal care we can deliver in health and social care.
The nursing associate role is a new one which will be registered by the Nursing and Midwifery Council (NMC) who will set standards for nursing associates. 
The nursing associate role will enable many existing staff in care roles to progress their careers through further training, and for those who want it, it will enable further progression on to registered nurse training.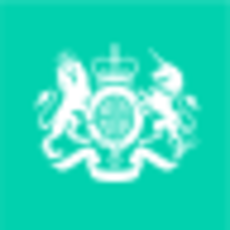 Adam DHSC
London, United Kingdom
Joined this community on Sep 6, 2018


First Name
Adam
Last Name
J
How long have you worked in health or care?
Between 5 & 10 years
Where in the UK are you based?
London
What type of organisation do you work for?
An NHS Trust or Foundation Trust
Where do you work?
I work in a hospital - On wards
What is your role?
Doctor
Can we contact you about the ideas you submit via email?
Yes