We regularly add new blogs on topical issues from staff across health and social care.
Review and add your comments – do you agree? disagree? why? how could it be better?
Select 'subscribe' to receive notifications when a new post goes live

Categories

By Jenny van Maurik, Clinical Lead and MSK Physiotherapy Specialist at Cambridgeshire Community Services NHS Trust.
Our First Contact Practitioner (FCP) pilot is part of a national NHS England directive to establish musculoskeletal (MSK) practitioners in primary care. We run daily clinics at Granta Medical Practices in Cambridge where patients with musculoskeletal conditions, who would ordinarily have been seen by a GP, are now able to see a MSK specialist physiotherapist instead.
Working in the community offers numerous benefits to GPs, patients and practitioners. Between 20-30% of GP appointments are MSK related and having an MSK expert on site has helped to reduce GP workloads. In addition, patients get quicker, direct access to MSK specialist assessment and advice, and tend to be more relaxed in familiar surroundings, closer to home. Patient satisfaction rates are also high.
We can request MRI scans, x-rays and blood tests, and also refer patients for physio and link with GPs for prescriptions. Patients are able to be directed to the right person at the right time, enabling them to be directly referred onto hospital for surgery when needed. Our initial findings show fewer patients are referred to secondary care and more than 70% of patients simply require guidance to self-manage their condition.
There's been mention of the pilot leading to fragmented physio services as experienced physios are taken into GP practices while junior physios are left in physiotherapy departments. Concerns have also been raised that moving specialist physiotherapists out of the hospital setting will reduce their knowledge over time. However, these risks can be minimised by assessing the skills mix and ensuring MSK specialists maintain links with hospital orthopaedic teams.
Emphasising the benefits of early intervention – in terms of reducing unnecessary appointments and investigations and speeding up patient access – is key to encouraging more physios to work in the community. The FCP initiative offers an exciting opportunity for physios to upskill themselves and having a forward-thinking, dynamic multidisciplinary team within the primary care setting will entice more staff to this role.
Two factors that would enhance our day-to-day life working in the community are improved IT and better links with hospital imaging departments. We've experienced issues getting acute hospitals to accept referrals for investigations. MSK specialists working in the community should have the same rights as their hospital counterparts. Fundamentally, it's about putting patients at the heart of care.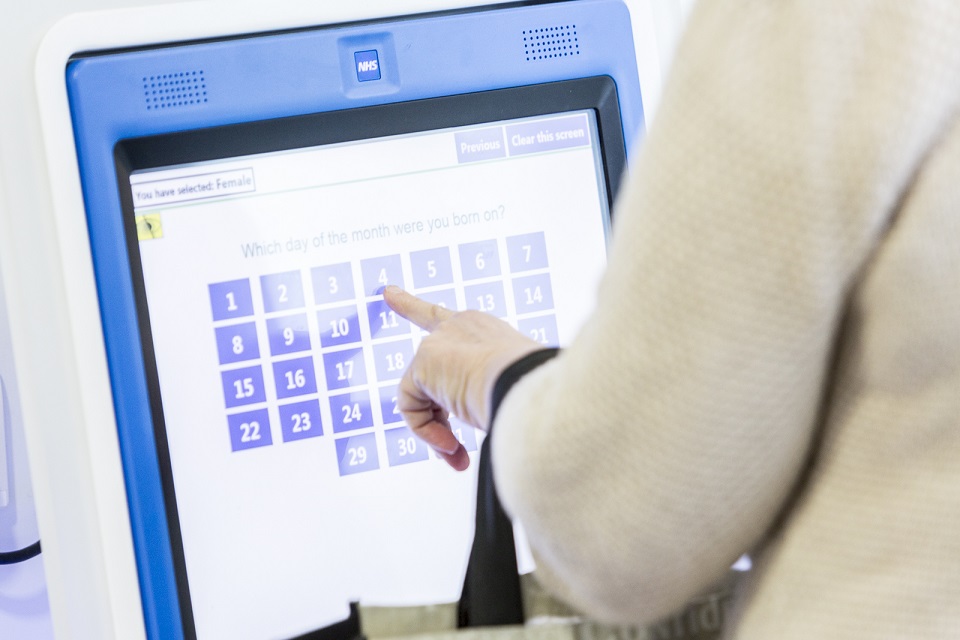 ***CONTRIBUTE YOUR IDEAS ON HOW WE CAN IMPROVE THE PERCEPTIONS OF WORKING IN THE COMMUNITY***

A few weeks ago, I spent the morning shadowing district nurse Liz Alderton. I was inspired to see first-hand the challenging, rewarding and vital role district nurses play in our care. This comes as a reminder that we need to do more to change perceptions about what the NHS truly represents.
If a person is hospitalised from a fall, they might have their arm put in a sling and their head stitched up, but this isn't the end of their care journey. Once they step out of hospital it's community health workers like district nurses and physiotherapists who help often elderly and vulnerable patients to recover. Community healthcare staff do this, and their work does not stop there. They are key to keeping people healthy and independent, empowering patients to better understand their conditions and manage them as close to home as possible. District nurses, for example, can provide chemotherapy in the community and help prevent patients from needing to go to hospital altogether. They are the unsung heroes of our NHS.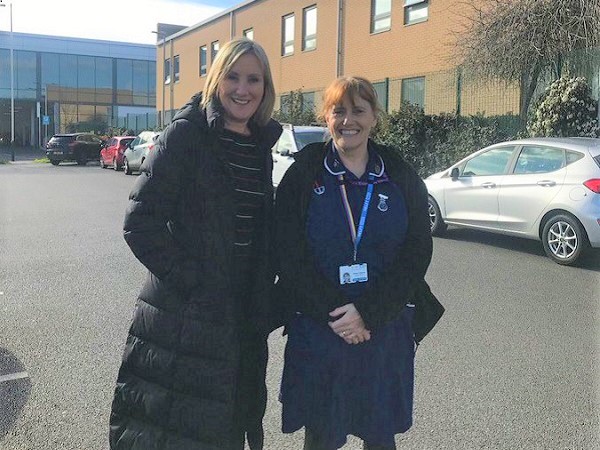 We all want to see our loved ones at home, in familiar surroundings, comfortable and close to their support network. This is the golden lifeline that community healthcare workers give to so many of us. And with more people living with complex long-term conditions, we can no longer assume a hospital is the only route to care.   
That's why the NHS Long Term Plan is putting a greater emphasis on these invaluable services, by shifting to a new way of delivering care that provides more services in the community.
For too long the role of community services in healthcare has gone largely unnoticed and often undervalued. We cannot underestimate the worth of a service that helps people to stay living independently at home for longer. I am in awe of those working in community healthcare and I have seen first-hand – when visiting areas like Frimley and Harold Hill – the massive difference you are making to people's lives. I know that in recent years your work hasn't been given the attention it deserves, but I am working to change this.
Meaningful discussions about these issues can help bring about real change, and Talk Health and Care is a good opportunity to do this. We know that community services could be better understood. 
Do you have a solution or an idea that you think can help change this? Have a burning idea on how to attract professionals out into the community? I'd really like to hear your views on this.
Share your ideas now.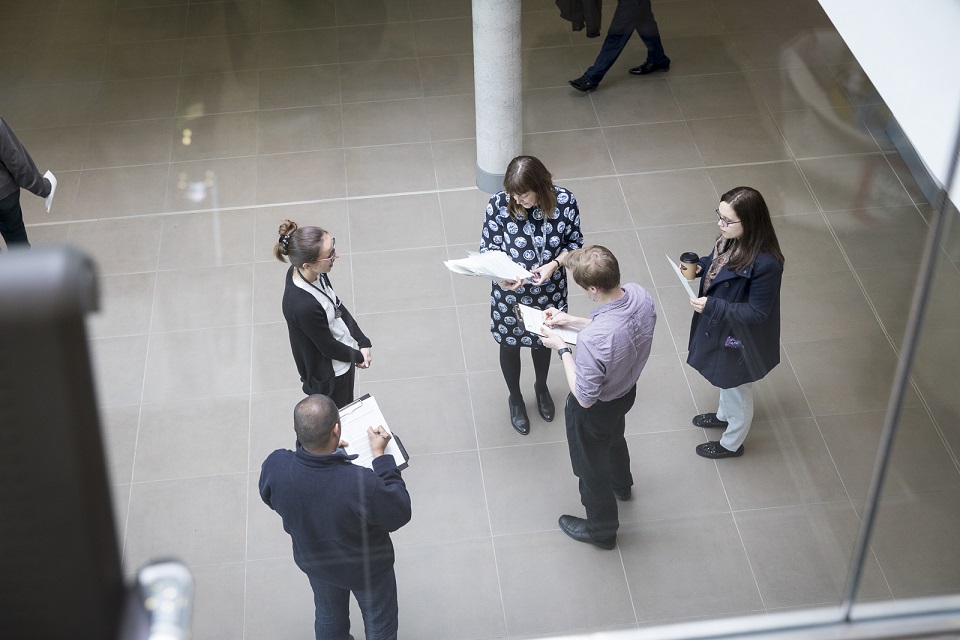 Years of research and evidence has shown the positive impact of engaging with staff across different sectors. Many of the most successful businesses in the UK, from John Lewis to BAE systems, have a clear commitment to staff engagement. This has helped them to be more productive, innovative and successful. 
But the case for engaging with your staff is arguably stronger in the NHS than in any other sector. We have evidence that staff engagement is closely linked to patient satisfaction. High staff engagement also helps to improve decision making and reduce staff absence.
The Care Quality Commission (CQC) is responsible for assessing the quality of care delivered by health and social care services in England. CQC has recognised the importance of staff engagement, and now includes it as a central element when they assess a service.

The trusts rated as 'outstanding' by CQC have the highest levels of staff engagement recorded in the NHS staff survey. From mental health services in Northumberland to large London teaching hospitals, staff engagement and quality care go hand in hand. 
Engaging staff at all levels
Staff engagement should happen at all levels of an organisation. At team level, staff can be involved in developing ideas to improve quality and solve problems. At ward level, they can help change the way services are delivered. And at overall organisational level, staff can help shape the future of their organisation. 
The ways in which NHS organisations involve staff range from large-scale 'Big Conversations', to ward-level 'quality huddles,' to simple actions such as senior leaders getting out on the wards and listening to staff.
In addition, many NHS trusts are using technology to improve engagement. Whether through simple mobile apps to rate their satisfaction or more in-depth online feedback platforms, trusts are embracing digital tools to engage large, diverse and often dispersed workforces. 
The NHS staff survey shows high levels of staff commitment and motivation. The NHS has a good record on involvement at ward level but can do more to develop overall engagement and spread good practice. The key now is to build on existing examples and make sure the NHS listens to the views and ideas of staff who deliver its services. 
Steven Weeks is Policy Manager at NHS Employers

Two months ago I wrote about the need for NHS and adult social care staff to help save more lives by getting their flu vaccine ahead of this winter.
This crucial vaccine helps protect staff and those they care for from catching what can be a serious and sometimes life-threatening virus.
As we head towards winter, I'm taking a moment to reflect and review on how engaged staff already are with this scheme and how, together, we can increase vaccine uptake even further. 
The latest figures show that during September and October 46.3% of NHS healthcare workers took up the flu vaccine offer – that's roughly 6,700 more staff than in the same period last year.
It's positive to see that more NHS staff are getting their flu jab earlier; and I hope this puts us on a good course towards achieving our vision for 100% of frontline health and care workers vaccinated.
Although there isn't much flu about yet, we can't be complacent. We need to encourage the 1.47 million social care workers in England, who can access the flu vaccine from their GP or pharmacy for the second year running this winter, to get theirs too.
We know that people aged 65 and over are more vulnerable to the complications associated with flu. That's why social care workers taking up their free vaccine is vital and can help to protect this vulnerable group. Up to 50% of flu infections are asymptomatic, which means that the infection is easily spread without realising.
I want to ask you – our hardworking health and social care workers – to continue to promote this vaccine to your colleagues and to let me know in the comments section below what you think we could be doing differently to help inspire people to get vaccinated.
Are there barriers to you getting the vaccine in time that we need to know about? Or perhaps your care home is very good at helping staff get vaccinated and you'd like to advise us and the NHS workforce on the practical steps you have taken.
By staff taking up their flu vaccine they can help save lives, so we need your help!
To find out more about the flu vaccine visit the NHS Employers website, where you can also download digital resources such as: campaign planning guides, evaluation guides and a communication toolkit.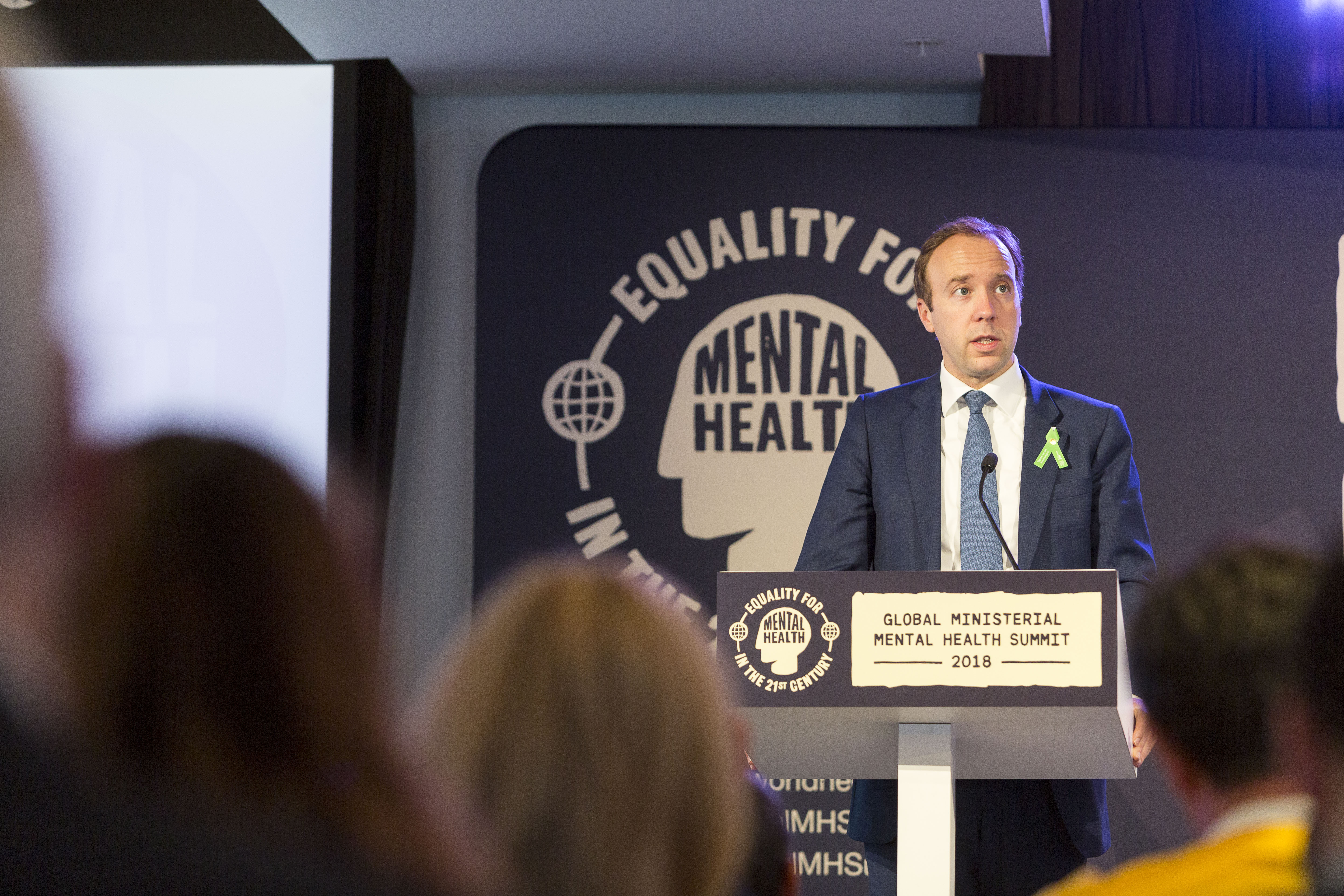 This month, not only did we mark World Mental Health Day on October 10th, but we welcomed delegates from across the globe to the first ever Global Mental Health Summit.

This was a landmark moment to help change the way mental illness is perceived worldwide. More than 40 countries sent representatives to the Summit, and we made a global declaration that mental and physical health should be treated in the same way.

During the Summit I announced an extra £30m of funding for global mental health research. And we announced the creation of the world's first ever Minister for Suicide Prevention, a role being taken up by the excellent Mental Health Minister Jackie Doyle-Price. She will lead a new national effort on suicide prevention to overcome the issues that prevent people from seeking help.
I'm aware that promoting healthy mental wellbeing starts in the workplace. For example, we know many GPs have experienced mental health conditions such as depression, anxiety, bipolar disorder and post-traumatic stress disorder. So we're doing something about it. Simon Stevens, Chief Executive of NHS England, recently announced funding for a new mental health support scheme to prioritise doctors' mental health. The confidential NHS GP Health Service provides support to GPs with issues relating to a mental health concern, including stress, depression or addiction – you can find out more details at www.gphealth.nhs.uk.
There's plenty of advice available on this subject, but if you and your team are facing any issues, mental health charity Mind recently shared some helpful tips on our #TalkHealthandCare blog on how staff can look after their wellbeing.

We're committed to turning the tide and changing the way mental health is perceived and treated. I'd love to hear your views on what more we can do to support you where you work.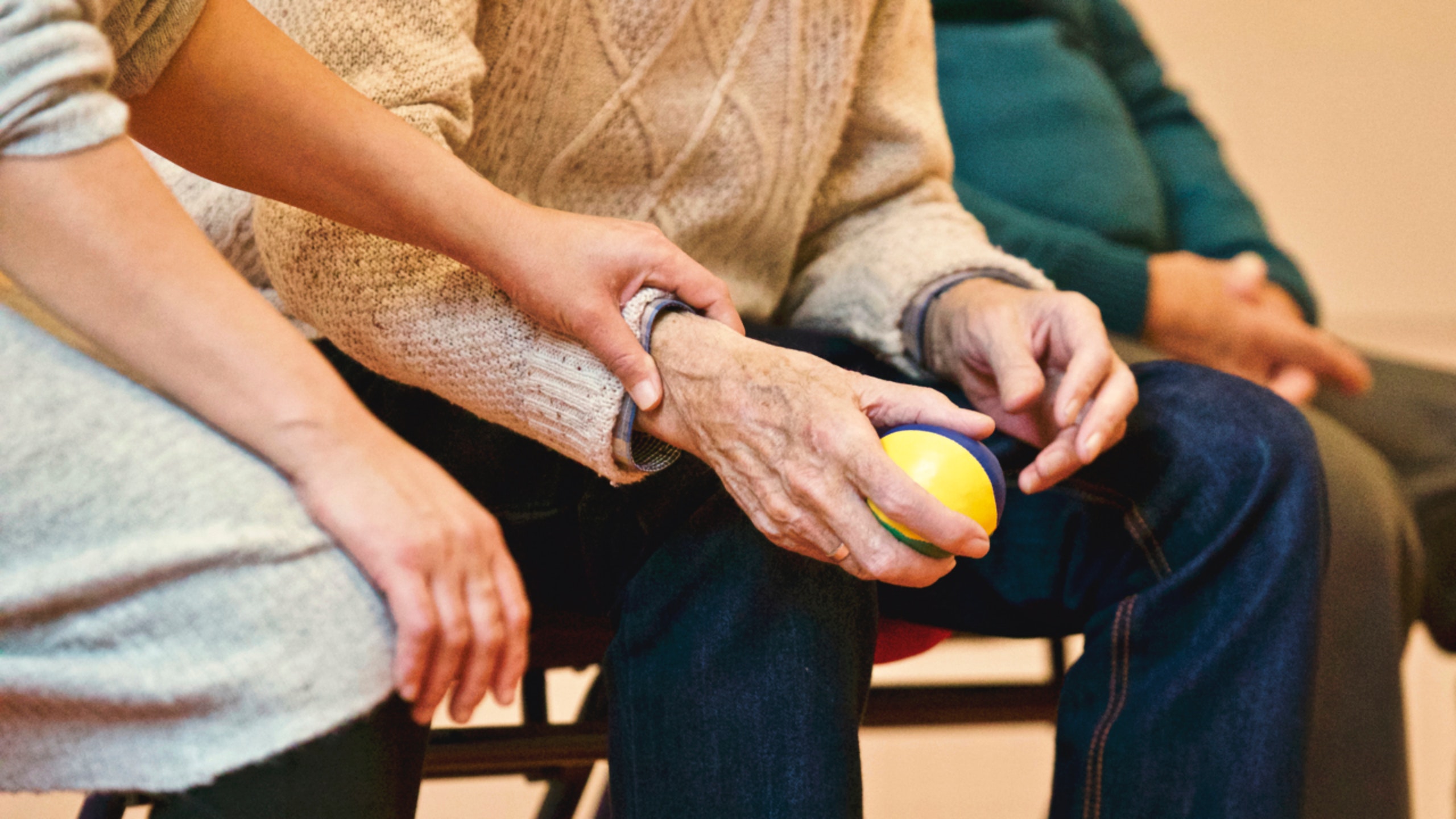 My name is Emily. I'm a trainee nursing associate and have been working in care at a nursing home run by Amber Care for 8 years. I really enjoy it. Prior to becoming a trainee nursing associate, I was a healthcare support worker and having worked with my manager for six years she encouraged me to apply.
I'm now coming towards the end of 2 years of training. This involved one day a week learning with other trainee nursing associates in a variety of health and care settings. I really enjoyed learning new knowledge and skills while getting to know others with the same motivation as me.
My role supports the nursing team and means that I can provide hands-on care to service users at a higher level than I was previously able to do. It enables me to share my knowledge and skills within the care team. My role as a nursing associate helps me to support the team to provide more hands-on care. It also helps my colleagues feel better supported with increased confidence to develop their skills and knowledge.
I've been trained through one of the test site partnerships, as part of the national pilot for trainee nursing associates. It has identified that there is a gap between nurses and seniors where people like me can develop upon skills we already have and learn new ones.
The nursing associate role also makes me feel that our work is recognised as part of the wider nursing and social care professional. I feel proud to be part of innovative and new ways of working to improve the personal care we can deliver in health and social care.
The nursing associate role is a new one which will be registered by the Nursing and Midwifery Council (NMC) who will set standards for nursing associates. 
The nursing associate role will enable many existing staff in care roles to progress their careers through further training, and for those who want it, it will enable further progression on to registered nurse training.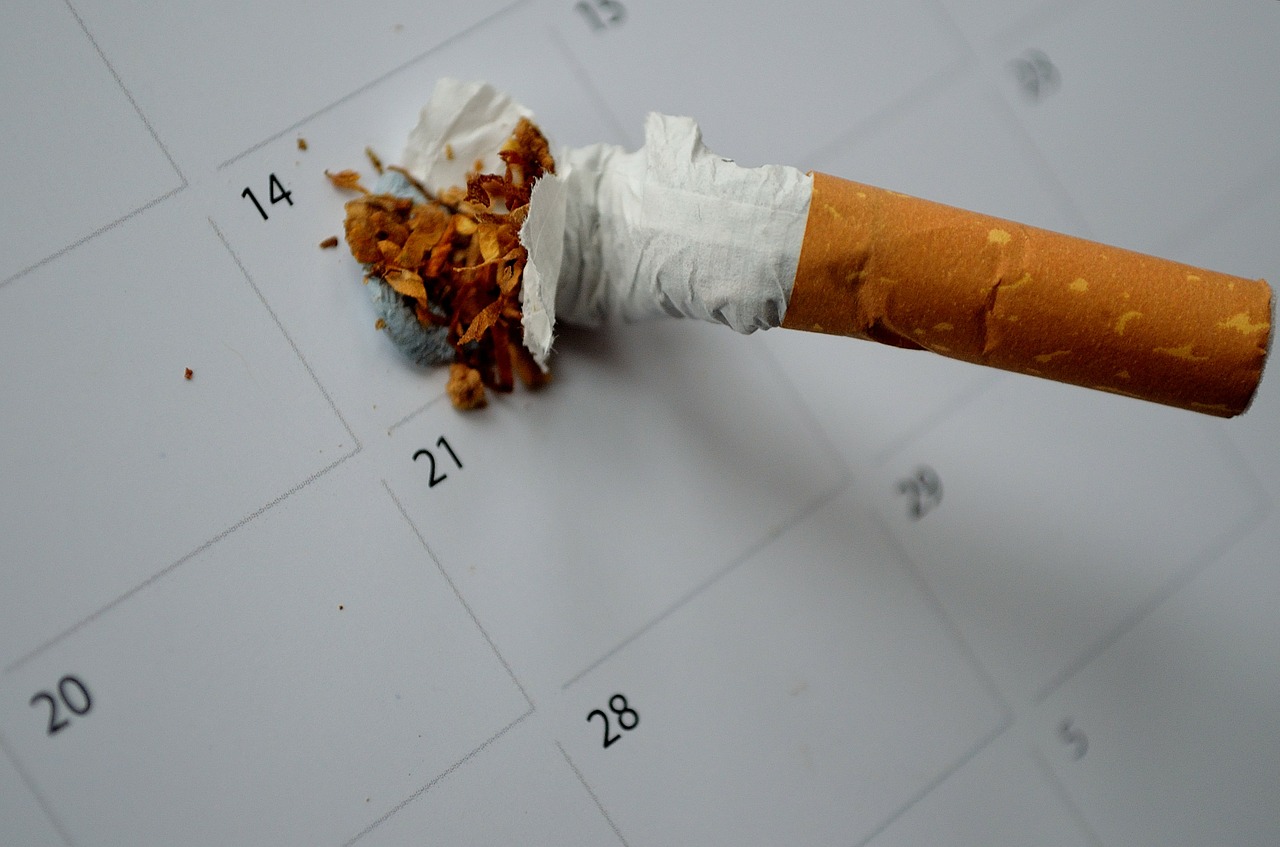 It is well documented that people with severe mental health illness have a significantly lower life expectancy than the UK adult population. Sadly, the majority of this disparity is due to factors such as smoking. Smoking rates are estimated to be 40% among people with severe mental health illnesses.
At Tees, Esk and Wear Valleys NHS Foundation Trust, where I work as the smokefree lead, we provide mental health services to people in County Durham, Teesside and most of North Yorkshire. My role is to implement a smokefree policy across the trust for service users, staff and visitors.
While the health of our service users is a huge focus, the health of our staff is also important and we need to make sure that our colleagues understand the importance of what we are trying to achieve. It's not helpful if staff take breaks and come back smelling of smoke when we are implementing a smokefree policy. We encourage staff to lead by example, by not smoking during working hours, and have put measures in place to support this.
There was a lot of initial work behind the scenes. We have an internal smoking cessation and harm reduction leadership group involving staff from a wide range of disciplines along with service users and carers, as well as sub-groups looking at various elements, from information and training to policy and communication.
The trust covers a large area, with a lot of staff and service users to communicate with. We work closely with the communications team to make sure information is cascaded through relevant channels.
The success of the project largely centres on the buy-in of staff and service users. However, it's our staff that are central to our overall success – it's so important that they are on board and support our ambitions.
Staff can purchase nicotine replacement therapies from Lloyds Pharmacies on 3 of our main hospital sites. We also promote stop-smoking services and confidential stop-smoking drop-in clinics too.
Myself and smoking cessation trainer and support Lynda Tench communicate with staff directly, through training sessions, as well as supporting corporate staff inductions to make sure that new staff understand the smokefree policy.
We've also recruited smokefree champions across the trust, who work with us to promote the smokefree agenda to staff. They help keep up the momentum of the project and are involved in a variety of activities from general awareness sessions to supporting cessation clinics in the community.
We are currently running 2 promotions across the trust in the run-up to and during Stoptober. The first is a campaign to encourage staff to pledge to go smokefree using the British Heart Foundation's 'I/we quit at work' pledge. Secondly, we are also setting a challenge to our smokefree champions for them to come up with innovative ways to deliver our smokefree messages during Stoptober. Both campaigns involve a prize draw for staff and it is hoped that it will give a fresh boost to our smokefree campaign.
Follow @TEWV on twitter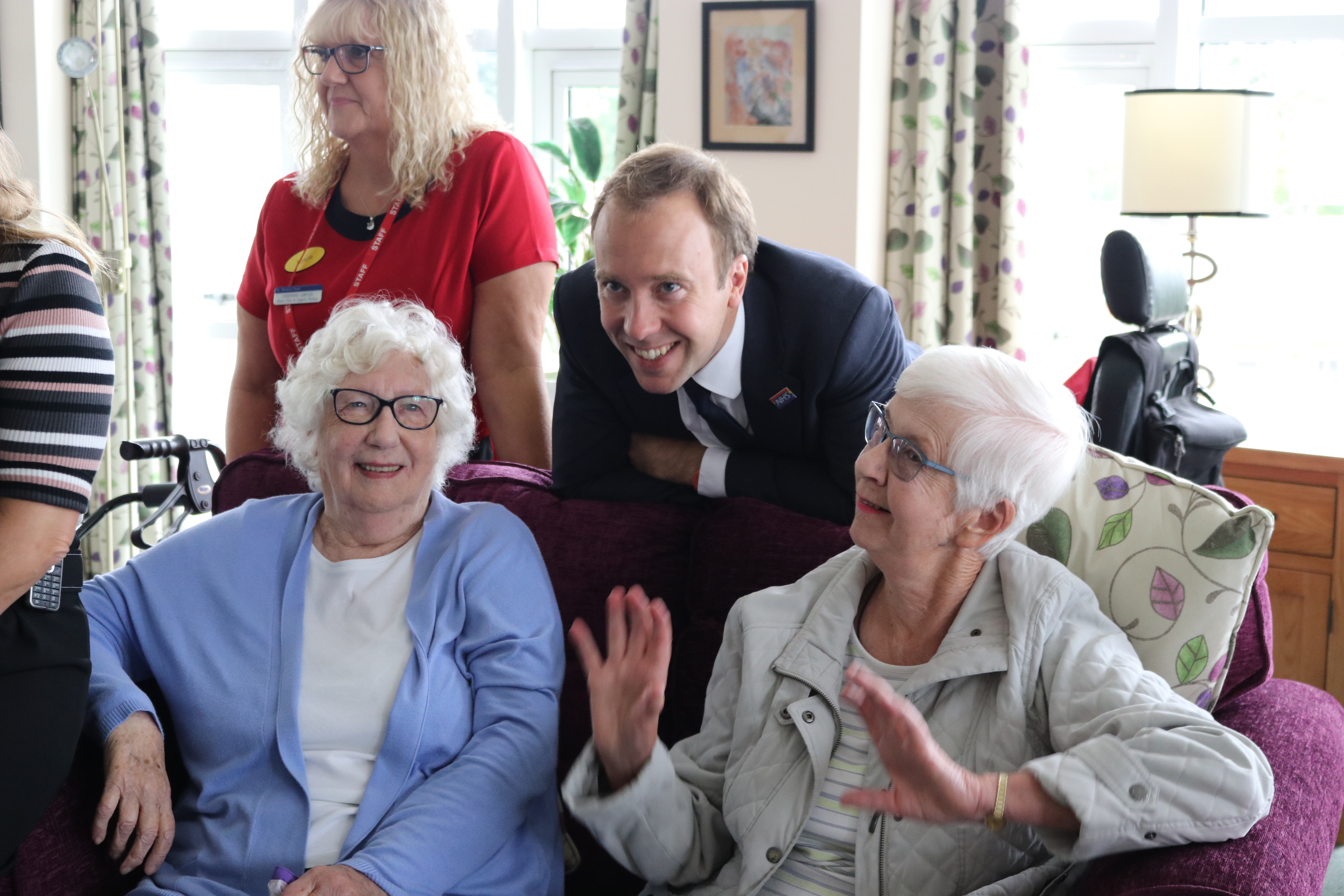 I've had a very busy few days in Birmingham, but I've still been reading your ideas – we've had another great crop this week.
Laura raised a really important issue on recognising the skill and professionalism of care workers on the front line. She is right that it is a job many of us would struggle to do. I know that my colleague, Care Minister Caroline Dinenage, is working hard to make sure that the social care workforce feel valued and have the resources and recognition they need.
I really do want to hear more from the social care sector, so if you agree with Laura, or have ideas as to how we can do better as a government to recognise the essential role they play, then please let me know here.
The issue of rostering has come up again this week – this time the administrative burden is highlighted by PDuncan. He makes an interesting suggestion that skilled admin staff could complete a lot of the heavy lifting of rostering more efficiently. I'm sure wards across the country approach this in different ways: if you've experienced alternative approaches then do post in the comments.
Efficiency was a common theme this week. Sarah spoke about the need for a probation period in some NHS jobs, and where perhaps the health and social care system could benefit from a more business-savvy approach. This is the case in Joanne's comments about use of the internet in the workplace.
Sometimes what makes the NHS and care sector great places to work is that they aren't like any other workplaces. But I think both of these points reflect that sometimes there needs to be clear professional expectations and behaviours.
All of these ideas reflect the importance of culture and attitudes at the very top. I'll be sure to reflect this when I meet chief execs in the coming weeks.
Finally, you may have seen that this week I spoke publicly about my dyslexia for the first time. This was a difficult subject for me to tackle, but I am not shy about speaking up where I think it might bring positive change. I hope you won't be shy about your ideas here either.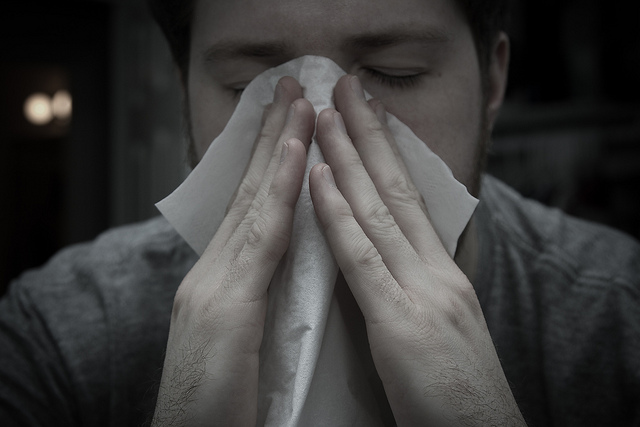 It's the time of the year when health and care services take a collective deep breath – flu season is approaching. We can never predict in advance what's ahead of us.
We're all aware of the risk to patients and the pressures that flu and wintertime together place on the NHS and social care services. Before flu activity begins to increase, it's incredibly important that all NHS and social care staff get prepared to play their part, and a big part of that is staying well themselves.

That's why we want as many staff as possible to sign up for their flu vaccine – which is again being offered to social care staff and this year is also being offered to hospice workers for the first time.  
Fortunately, the vaccine uptake in healthcare workers increased last year from 63.8% to 68.7%, so we're moving in the right direction – but we cannot be complacent. The sad fact is flu kills an average of 8,000 people every year and places huge pressures on health and social care services.
Flu is unpredictable and contagious and up to 50% of people with flu show no symptoms but may still be able to spread the illness. The vaccine is the most effective way to protect yourself and your patients from this potentially fatal illness.  Last year around 80% of flu outbreaks in closed settings took place in care homes – so social care staff have an important part to play in this.
The way the vaccine is administered is led by individual Trusts, but I urge you to read the why it matters page. There are a range of resources that employees in the social care sector can use.
The Department of Health and Social Care has committed an extra £145 million to NHS trusts ahead of winter to improve emergency care. But the vaccine is still our best defence for ourselves and our patients – so we need all staff to do their bit and take their jab.
Last year there were pockets of excellence across the country, but also some areas where staff uptake was very low. If your Trust is doing well or facing any barriers, please let me know in the comments.
Find out more from the NHS Employers website, which includes digital resources that can be downloaded, including: campaign planning guides, evaluation guides and a communication toolkit. 

We've now had over 100 ideas on the #TalkHealthandCare platform and I've been reading them with interest.
Many have focused on culture within health and care organisations.
Rosemary wrote about the importance of shared values that have been developed by staff at all levels within an organisation. I completely agree with this and believe that strong leadership is crucial to developing a strong set of core values within an organisation.
Another issue, raised by Jamie, is the regulation of physician associates. Jamie suggests that statutory regulation of physician associates would mean more rigorous testing and would be better able to support doctors in future.
I know this view is shared by many, which is why the Government went out to public consultation in October 2017 to seek views on the possible statutory regulation of physician associates. We'll be publishing our response to the consultation soon.
Richard's comments about the need for social care employers to provide better support and development opportunities for staff knowledge and skills in providing high quality care, and making them feel valued and engaged really resonated with me.
That's why we want more views on challenge three: having access to training, development and support.
My department is considering ideas for improving training for care workers, registered managers and other staff working across the adult social care sector. If you feel similarly to Richard, or have ideas about how social care employers can provide better support then tell us here.
Last Tuesday I did the overnight shift in Plymouth Hospital A&E where I saw first-hand some of the challenges that many of you face every day.
The compassionate and good-humoured nurses, doctors and paramedics I met all told me the same thing: they focus relentlessly on patient safety.
They said they need safe systems around them. Opportunities to learn from mistakes are crucial, as is a culture where staff are empowered to speak out when things go wrong. I am committed to making sure staff can do this.
Thanks so much for contributing all your ideas and comments. Let's aim for another 100! 
This blog is an update on the "Assault on emergency workers bill"
Last week the Ministry of Justice announced it will be doubling the maximum jail term for anyone convicted of assaulting an emergency worker. 
The move was welcomed by Health and Social Care Secretary Matt Hancock, who recognised emergency workers have some of the most important and challenging jobs in our society.
More than 17,000 NHS staff were deliberately assaulted in 2015 to 2016. Since then, the annual NHS staff survey reported that 15.2% of the staff who responded say they have been physically assaulted or abused – this is a 5-year high. 
The Royal Assent Bill is a big step towards reducing violence against staff, and helping people feel safe to go to work.   
The Department of Health and Social Care's Simon Goodwin has first-hand experience of the hostility staff can face on the frontline, through his role as an Emergency Responder for the London Ambulance Service.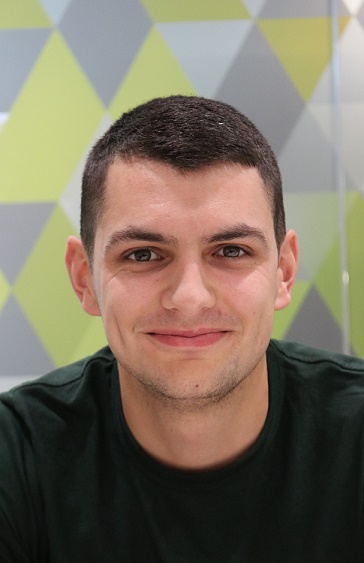 "Sadly, assaults on emergency staff will never be completely eradicated, and spending so much time interacting with patients and families puts those in the 999 family at far greater risk than most jobs," said Simon.
"Having experienced violent and threatening behaviour first-hand, I believe those who make a reasoned decision to attack staff deserve to have the book thrown at them.
"It's good to know myself and my blue light colleagues have a more protected status when it comes to the sentencing of assaults. I hope the publicity around this new Bill will make potential attackers think twice."
If you would like to recieve monthly updates about news from the department, sign up to our emails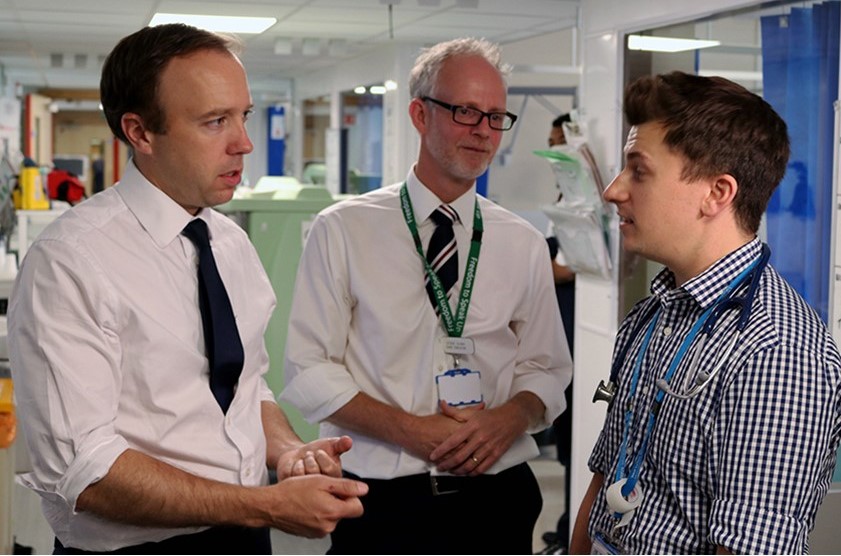 Last week we launched #TalkHealthAndCare in Bristol and one week in, I'm so pleased that thousands of you have already visited the site and given specific ideas about how we can support you at work.
I'm really grateful to all of you who have taken the time to tell us what you think, and I have already read with interest many of your suggestions, including how we better learn from serious incidents, to ideas about empowering staff to bring their compassion to the fore when dealing with patients.
Kieran's post, ONE healthcare record system to rule them all…, was the first idea I commented on and there are many more that I have read and hope to respond to soon. I completely agree that IT systems need to talk to each other and in the future we will publish robust standards that IT systems must meet if they're going to be bought by the NHS.
We've also been asked, when we have a gap in a rota, why not offer more money to NHS staff instead of relying on external agency staff? And I completely agree – we're encouraging trusts in the NHS to move more and more work over to staff banks instead. This is the in-house solution to temporary staffing, where NHS staff are paid to fill gaps in rotas, saving money on agencies, and ensuring better continuity of care. For the staff members, working through a bank can provide much needed flexibility and we're working with several trusts to pilot new ways to make these banks work even better for you, and for patients.
Another area that has come up is working without fear of bullying, discrimination or violence. It's one of the toughest areas to talk about but I have been impressed with those who have shared their experiences of how it has been handled in the workplace. We have a lot to do but are already making progress, with the introduction last week of new laws to better protect NHS staff by increasing maximum prison sentences for those who assault our hardworking emergency services colleagues.
There is so much to do, please keep contributing.


Load more