We regularly add new blogs on topical issues from staff across health and social care.
Review and add your comments – do you agree? disagree? why? how could it be better?
Select 'subscribe' to receive notifications when a new post goes live

Categories

This almost certainly won't be the first blog you've read on the subject of workforce, which is a challenge facing almost every local authority.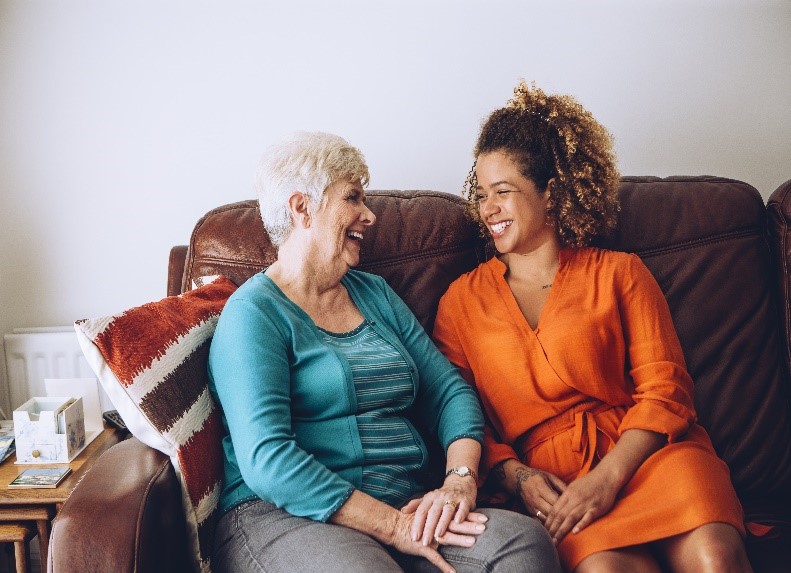 In Oxfordshire, ensuring that we have enough people working in social care is our number one priority.
Despite our strong local economy having very low unemployment rates, adult social care faces strong competition from other sectors such as retail and the area's high living cost is off-putting for many. In the South East, the number of adult social care jobs will need to increase by 48% by 2035 to keep up with rising demand – that's another 125,000 jobs.
Making social care staff feel valued and rewarded has formed a key part of our approach in addressing these issues.
We are fortunate that in Oxfordshire we have two associations who represent a significant proportion of our providers. It became clear in our discussions with them that sometimes it's the smaller things that make a real difference to their staff and mean they are more likely to stay in their roles.
As a result, we've focused a lot of effort into looking at what could make the difference in someone deciding to stay in the sector. This has included key worker housing and supported care leadership programmes, alongside our value-based approach to training programmes, which are designed to help providers choose candidates who are more likely to remain with them.
We've also spent time looking at how else we might make the lives of care providers and their staff easier, with one example being the agreement to provide a number of parking permits for use by carers within central Oxford. Whilst this may not seem like a ground-breaking solution, it actually made life easier for the carers who didn't have to worry about trying to find a parking space or getting a parking ticket. As our care providers told us, sometimes at the end of a long, hard day it's the small things that can make the difference!
It's important to recognise that the challenges we face aren't just issues for Oxfordshire as a local authority:  they also affect our health partners and care providers. Several providers have created a comprehensive package of employee benefits as part of their strategy to tackle workforce issues. We strongly believe that it is essential to work as a system across health and social care to tackle these challenges, and that our care providers are key to making this a success.
In Oxfordshire we feel that we have started our journey  to improving recruitment and retention by making staff feel valued, but we realise there is still a way to go. We would love to hear what steps you've taken – however big or small – to address your own workforce issues and make your staff feel more rewarded.
Join the conversation and add your thoughts today to the challenge 'How does your employer value the work you do in social care?'. 
Lucy Butler
Director for Children, Education and Families and Interim Director for Adult Services
Oxfordshire County Council

More than 1.45 million people currently work in the social care sector across the UK and according to the government 650,000 more care workers will be needed by 2035 due to our ageing population. Although social care is one of the most rewarding sectors to work in, there is an ongoing challenge of recruiting and retaining care staff within the industry that all providers like ourselves face.
At Bluebird Care, we pride ourselves in delivering quality care to customers that help them to remain in their own homes. We could not deliver this service without our valuable care assistants, and so it is incredibly important that we offer them an enjoyable, varied and rewarding career. Creating a strong company culture and investing in training and development are two important ways we hope to overcome the challenge of recruitment and retention.
Our company culture is built upon strong brand values that guide every member of the Bluebird Care team in everything they do, every day. They create the basic building blocks of how we want others to see and judge us, including prospective and current team members. For prospective employees, we want them to be inspired by our brand and excited about the possibility of working for us. For current employees, we want them to feel proud that they are part of an excellent team that makes us a leading home care provider.
Finding and keeping the best care assistants is key, so we offer excellent support and the opportunity to develop our employees to reach their full potential. All our staff receive regular supervision and ongoing training to enhance their existing skills and learn new ones. There are a wide range of training areas including dementia care, end of life care, mental health and more. We are passionate about promoting from within, and so our care assistants have the opportunity to develop and grow within the business, and can work their way up to supervisor, care manager or even run their own business as part of our franchise network.
The new 'Every Day Is Different' campaign truly encompasses the rewarding nature of care work and we are proud to be working with the Department for Health and Social Care to help promote the incredible roles that are available within the sector. Through the use of social media, Bluebird Care have been spreading campaign messages to raise awareness of the benefits of working in social care. Our care assistants are at the heart of what we do, and so we were delighted that two individuals from one of our care teams were invited to a photo opportunity at the houses of parliament with the Minister of State of Care Caroline Dinenage. Please unite with us and let's help to show the world how incredible a career in social care can be, by promoting #EveryDayIsDifferent! 

We want to create a culture in the adult social care sector and the NHS where all staff have the confidence to voice their safety concerns. In order to protect the rights of patients and people with lived experience of care, colleagues and staff need to be empowered and protected to speak up.
Fear of being judged or unfair treatment are two of the big issues preventing staff from voicing safety concerns. Our NHS Long Term Plan puts patients at the centre of how we deliver care. That's why it is even more pressing that we stamp out any issues which are holding this agenda back. 
The change needs to start with a Just Culture. By embedding an ethos where staff feel safe to speak up and voice safety concerns we can put patients firmly at the heart of personalised care.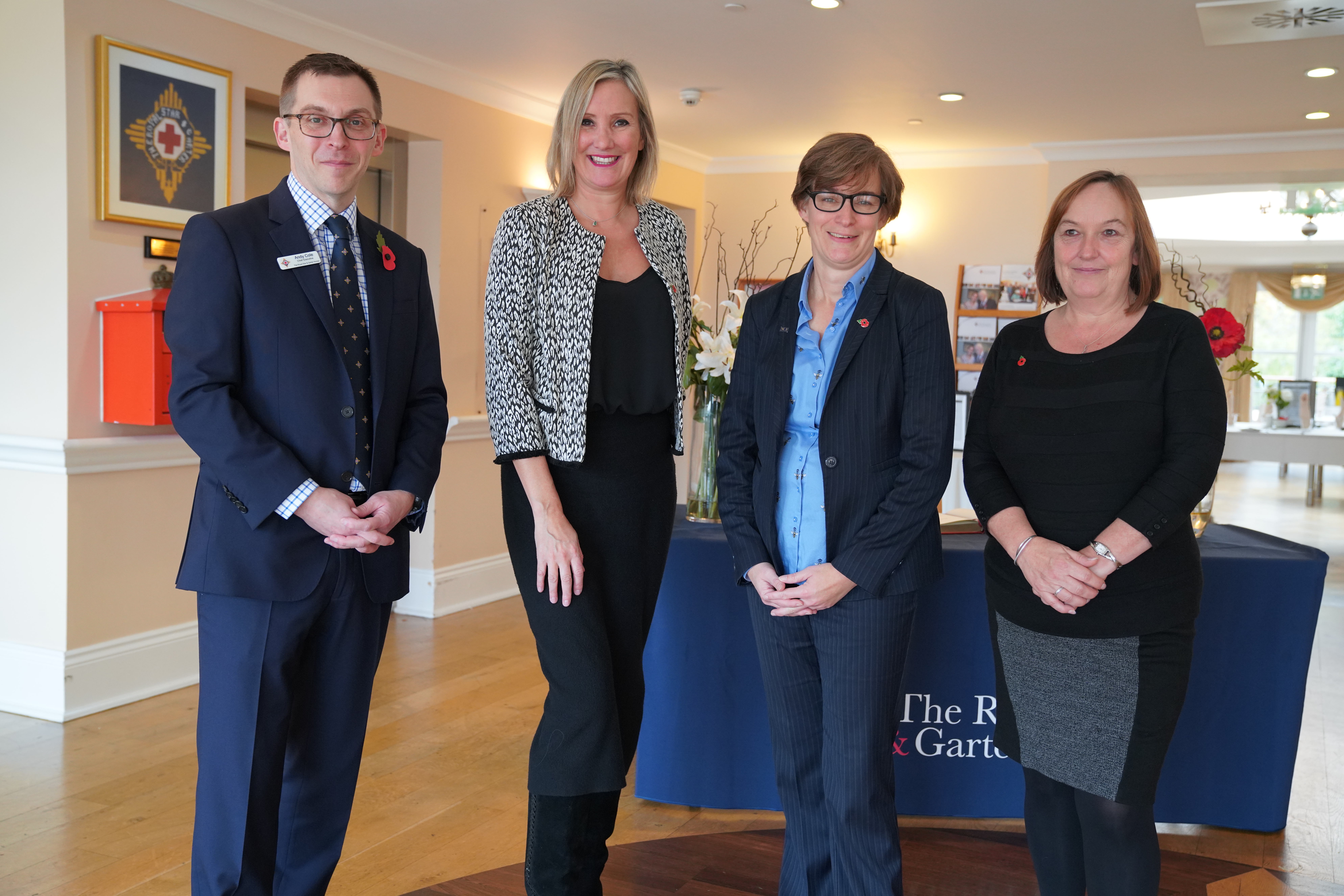 It's testament to our hard working and compassionate adult social care staff that people in their care feel extremely positive about it: they are generally happy with the quality of their care, have a very good quality of life and they feel safe and secure as a result. The most recent Adult Social Care Outcomes Framework 2017/18 survey found that two thirds of people who receive care in England are extremely or very satisfied with their care – which for me, as Care Minister, is brilliant to hear.
For the vast majority of clients, the sector is doing its best by them, but we cannot be complacent and we must continue to improve the way in which care is provided. 
Where care isn't as good as it should be, it is individuals who speak out that help raise the quality of care and improve services for everyone. This is the benefit that comes with embedding a Just Culture in our adult social care and health service.
To reach a point where people feel like they can raise concerns – confident in the knowledge that they will be listened to and won't suffer as a result – we need to create the correct working conditions and set the right culture. I believe that this is at the heart of achieving high quality, person centred care for everyone. 
For example, in Driving Improvement: Case studies from nine adult social care services, published in 2018, the CQC reported that the Managing Director of the New Deanery Care Home had described how the management culture under the previous owner had been "very controlling, very top down. Front line workers didn't have a voice, relatives didn't have a voice, the residents most certainly didn't have a voice. Nobody was speaking out because some of the poor care that had been going on had been witnessed by good people, but they hadn't felt able to speak up. The poor culture manifested itself in poor care." For staff, the change in culture made a huge difference. According to one of the senior carers: "Being encouraged to talk about things was a big change. Now, if we make a mistake we are more than happy to speak up, knowing we won't be blamed or persecuted for it. We focus on what we have to do to stop it happening again. Before, we would have been hung out to dry."
We can and should learn from each other on how to embed a Just Culture in the workplace and that's why I want to hear your suggestions.
How does your organisation achieve this? What can we learn? Join the conversation and leave your comments at the 'How can we create a just culture?' challenge.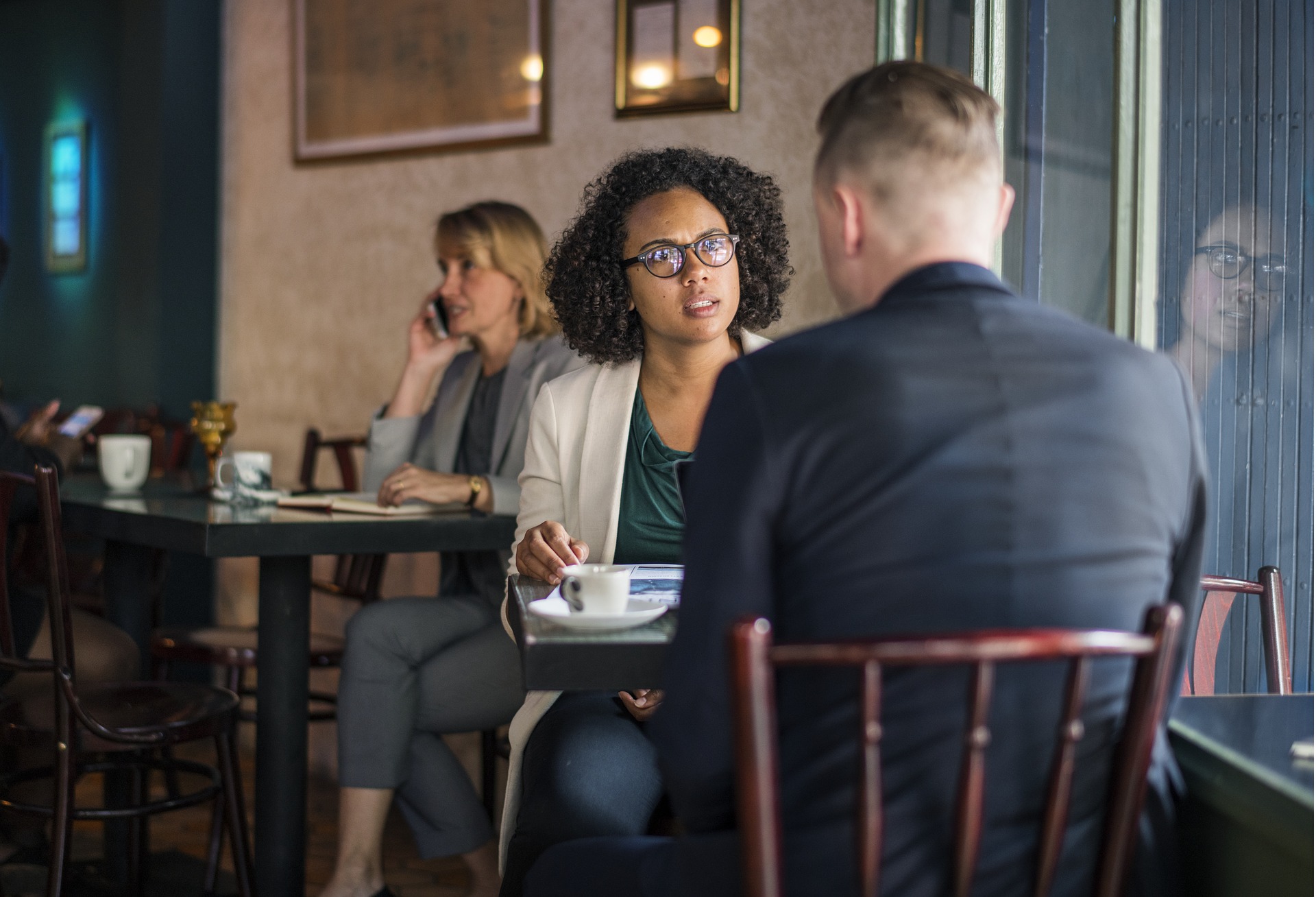 I'm Beverley Latania - Principal Social Worker at London Borough of Newham and co-chair of national PSW network.
Local authority offices are busy, hectic places where many people are thrown together. Not everyone will get on with each other – that's ok, that's normal.
What's not normal is to turn that dislike into something bigger, where staff start to gossip, impersonate others or isolate a single member of staff. This is bullying.
Bullying and discrimination in the workplace can take place in many shapes and forms. It can come from colleagues or managers, groups or individuals, and it can be subtle or in your face – either way, it is not acceptable.
As a manager, I remember a situation where a fellow manager would constantly go back to an individual worker about their work, stating it was not good enough, telling the staff member to rip it up and start again. At first, I thought that this was harsh but maybe it was how the manager led his team to make sure work was produced to a high standard. I tried to normalise it. However, after a couple of months I started to recognise this was not the case and he was singling out this member of staff. 
Eventually the situation was resolved with help from a supportive supervisor who was able to mediate between the worker and the manager so a beneficial working relationship could be established. Not everyone may be that lucky, but there's normally one person within a team or organisation who you can approach, share how you're feeling and who will be able to offer some advice. It's important to share as the first step in getting some help and support. 
If I were to be faced with the same situation again, I would step in and approach the staff member one to one to offer support and ascertain what was going on, with a view of discussing it further with the manager. Sometimes it takes someone on the outside to raise the concern so it can then be addressed in a suitable manner or to be formally investigated.
There are many stories online about cases where staff have had to put up with the bullying, where they were shut up or pushed out if they spoke up.
It is vital that we do all we can to prevent this from happening, not only because we care about our staff and their wellbeing, but also because of the overall effect this has on how an organisation functions – 11 million days at work are lost every year due to stress at work.
Keeping staff safe and supporting one another
Most local authorities will now have a whistleblowing policy in place. These policies are designed to enable staff to speak up in confidence and report issues that can help to alert HR to poor practice.
Camden Council's Raising Concerns at Work sets out clear guidance on the expectations from staff, managers and the organisation. More importantly, it offers top tips for staff and managers on how to report a concern. Newham Council's employee code of conduct outlines that every staff member must be accountable for their behaviour and how it could be perceived by others. As part of supervision, reflective spaces are offered to staff to look at their knowledge, skills and developmental needs. These are just 2 local authorities which have placed an importance on tackling this area, I know there are many more.
However, good policies alone are not enough. We, as social care staff need to support each other, take cases of bullying seriously, question and challenge it when seen and, most importantly, report it.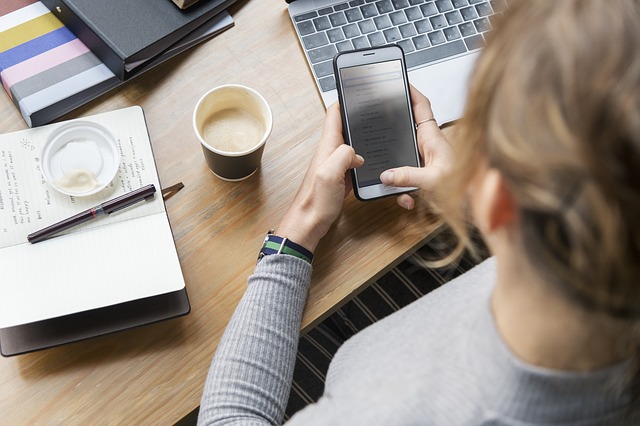 Starting out on my journey to become a mental health social worker last year was really daunting, but I've loved it.  
I am doing my training through the Think Ahead programme, a 2-year graduate programme for mental health social workers. I spent my first year working in community mental health services with Tees, Esk and Wear Valley NHS Foundation Trust (TEWV). In my second year I'll work as a newly qualified social worker in an Early Intervention in Psychosis team. I'm looking forward to continuing learning in the second year, and I'll be carrying out original research as I work towards my master's degree. 
I've already gained so much training, development and support. These are some of the things which have been vital to my experience.
Access to high quality, varied training  
Think Ahead introduced me to the knowledge and underpinnings of being a mental health social worker, including learning social interventions at 3 levels: individual, family and community. These interventions have become really familiar to me, and are now embedded in my day-to-day practice.
I've also had access to a huge range of training through TEWV. I've completed training in many areas, including the Mental Capacity Act, trauma and managing emotions, all of which I have been able to put into practice. This focus on training has made me feel really valued as a member of the organisation.
Understanding different teams
Being able to work in and shadow several different teams has also been really valuable. I have mostly split my time between a crisis team and a community mental health team, but I've also spent short periods of time working in an older people's team, children and adolescent mental health services and a hospice.
I also had loads of shadowing opportunities – including Deprivation of Liberty assessments and Mental Health Act assessments. This has helped me understand processes and the nature of teams in different areas.
Support from other staff
I've been really supported by my manager and by other staff. Informal support from my fellow trainees on Think Ahead has also been invaluable – they understand best what I'm going through! The social work network within TEWV has also been a great opportunity to get to know other social workers in the organisation.
Weekly meetings
Weekly case consultation meetings were a requirement from Think Ahead, following a format developed by the University of York, who are the academic partner for the programme.
I came to really rely on them for helping me face challenging situations. The meeting format allows application of theory and research to a situation, and enables you to draw on other people's experiences and perspectives. I've been able to develop really robust care plans from those meetings, and will keep having them in the future.
Overall, I've really enjoyed my learning experience and although it has been challenging, the training and development opportunities have made that challenge easier. I now feel confident and competent in many areas of my work but I will continue to learn through these opportunities. Investing in and supporting staff is vital for them to feel valued and ensure they enjoy their role.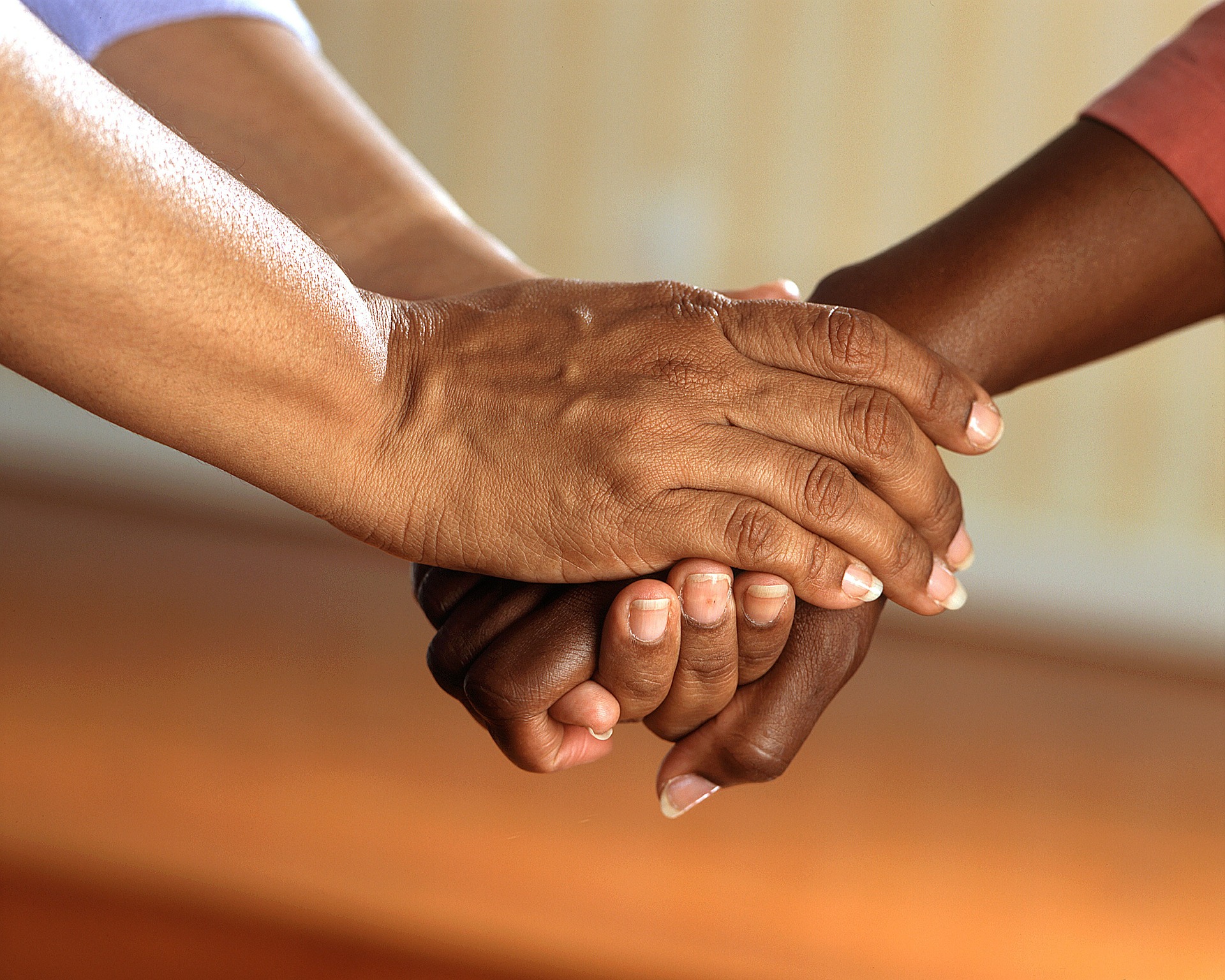 Every client is an individual; working in care is about human beings, discussions, empowerment and confidence. As a service we blend these values with an ambition to keep our clients safe and at home, with an emphasis on mobility.
I learnt early on that communication is key to safe moving and handling. Mobility is so important to independence, but there's more to it than just knowing the right exercises to take someone through or how to use a hoist.
Gentle guidance, patience and discussion ensure that the people we support feel secure and have confidence in us. Talking to people means they are involved in their care, they know what to do and we know what they want. This on-going discussion gives carers confidence and empowers them, as they are part of a person's decisions.
Imagine returning home from hospital, a very secure place, and arriving home to a carer saying, "come on, up you get". They've already decided what you can do and need to do, and they expect you to be able to do it. That is not how it should be. So much of our work is about trust, so our approach is to ask people what they want to do and what they can do. We listen to them and work as a team.
Primarily this means our clients get to set their own pace. For people who have lost mobility and independence it can be an uphill struggle, so we may have to start with small steps. Similarly, we know that people have good days and bad days, so what someone wants to do and can do each day is an on-going conversation.
This strong person-centred culture is part of how I train and support staff. I've been training moving and handling for 9 years and I tell my team that if they are assisting a client to mobilise then the first step is communication.
Training gives people the practical and theoretical knowledge to support someone, but you cannot teach everything in a classroom. So, I visit each carer and their client at the client's home to make sure that we are all happy with how things are being done and how equipment is being used. It means we can offer support that is tailored to the individual's abilities and needs.
My approach to communication extends to how I lead my team. As a service we thrive on feedback. We listen to our staff, our clients and their families and have a digital care management system that means we can keep very individualised care plans up-to-date instantly. This includes individualised hoisting and moving and handling plans which are kept in each client's home for the carer to refer to when they are working on their own with their client. If a carer is having an issue, they are always able to contact either me or another member of the management team for guidance 24 hours a day. 
The feedback we receive from clients and their family members means we know we aren't just doing a job, we're making a difference to people and that makes you think, "Yes! We've accomplished something!" 
 Care Concern Home Care have been rated as Outstanding by the CQC who praised their "strong, visible person-centred culture" and who noted that staff were "exceptional at helping people to express their views". You can read the full report here.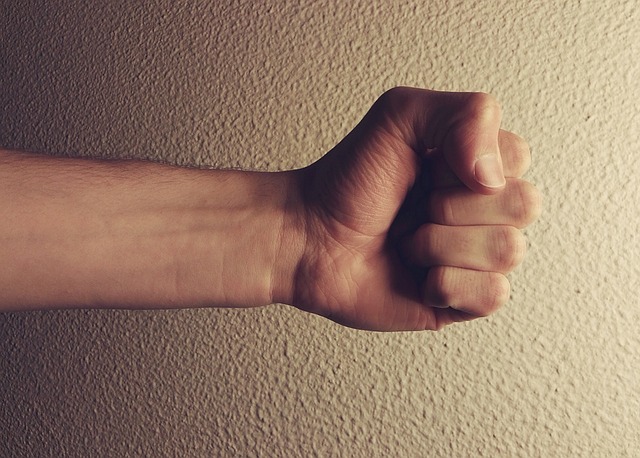 I'm Programme Head of Workforce Innovation at Skills for Care, a 6-foot plus, white middle-aged bloke and I have been bullied and witnessed discrimination and violence at work at different times in my career.
In each instance I talked to my manager about what had happened to me or what I had witnessed, I followed organisation policy and procedure, and I was never completely sure that the outcome was what I had hoped for.
Each time it was my fear ‒ of those I worked with, of my manager and my senior managers ‒ that had the biggest impact on what happened next.
Fear is not an emotion that many of us like to confront and it takes many forms in the workplace. If I report the person bullying me, I fear they will bully me more. I fear that others look at me sadly, thinking to themselves: "how brave, to stand up to the bully," "how stupid," or "it won't end well for him". I fear that if I tell others that what they are doing is discriminatory, I won't be taken seriously.
When raising concerns about violence at work, there can be fear about what people will say. "Well, as long as no one gets really hurt, let's not say any more about it." "We are being inspected soon and if they hear about this it might affect our rating."
Is fear about the consequences of standing up to bullying, confronting discrimination and protecting people from violence in the workplace a reason not to act? The answer is: we must act. However, the reality is that many of us will find reasons not to.
We might do this by pretending the bullying doesn't really hurt. Being relieved when the bully moves on to someone else. Convincing ourselves that the person being discriminated against is just being over-sensitive. Unconsciously deciding that a certain level of violence at work is to be expected. Eventually, that might mean going and finding another job, leaving the bullying, discrimination and violence for others to cope with.
If I think more widely about bullying, discrimination and violence at work, I also see a direct link to the productiveness (or lack of it) of the workforce. Bullying, discrimination and violence damage the quality of people's care and support, and ability of workers to do a good job.
Bullying can make people frightened of challenging poor practice. Discrimination can create a narrow workplace culture where anyone that doesn't conform is marginalised and the knowledge they bring is not taken seriously. Violence can increase absenteeism, burn-out and turnover. 
Standing up to bullies, challenging discrimination, not tolerating violence at work is hard. But, in my experience of each of those things, the key to success is to not face any of this alone. A bully will usually be bullying more than one person. Discrimination will impact on everyone in different ways. Violence at work will lead to people getting badly hurt.
Open and transparent conversations with your colleagues and managers is key. Everyone will be frightened about changing things, but fear can be lessened if you act together. You are never on your own.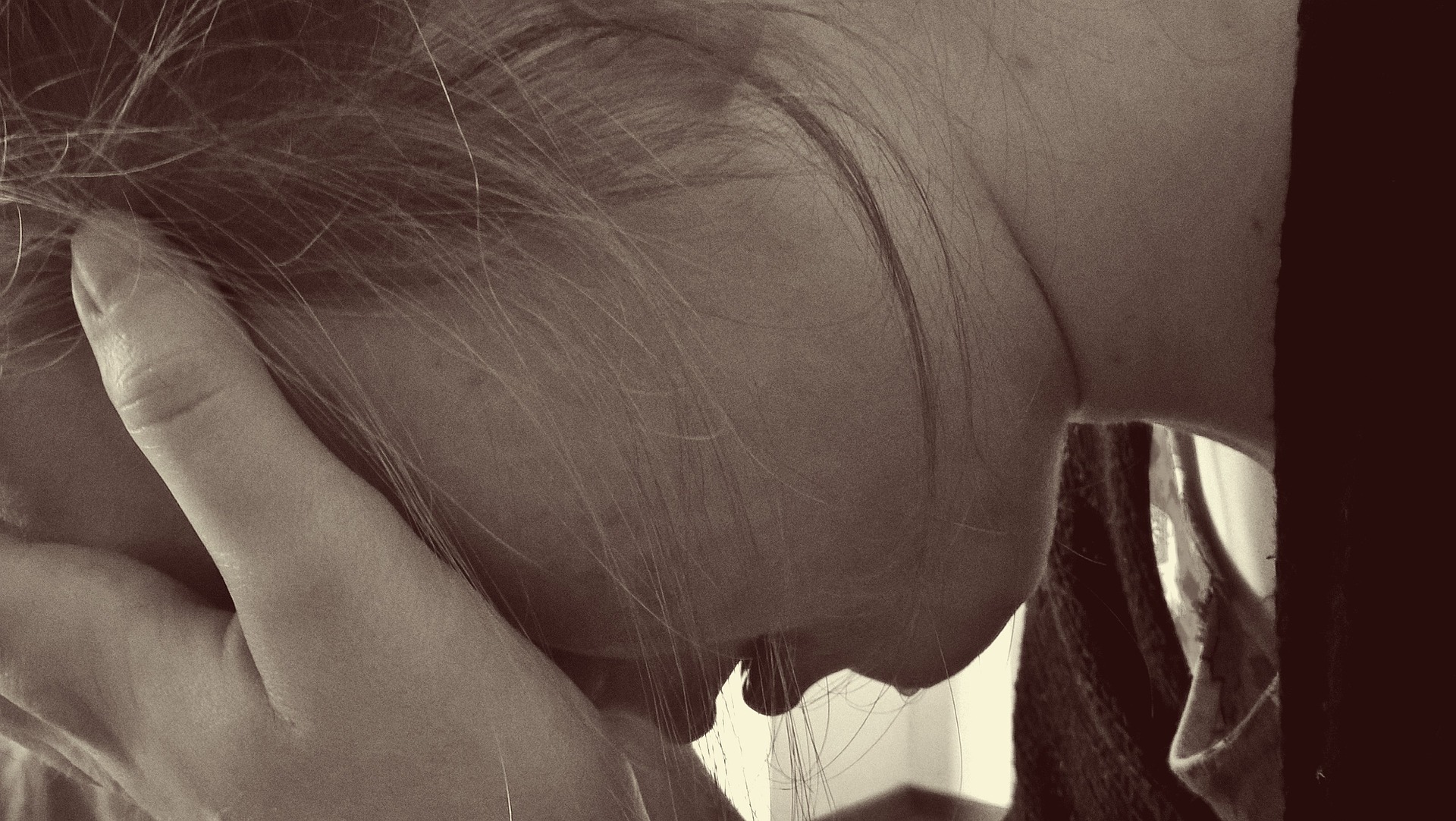 Like any other sector, bullying can be an issue for people who work in adult social care. In this blog, I reflect on my own experiences and what can be done to tackle the problem.
I think the subject of bullying in the workplace is complicated. I have worked in social care for many years and the truth of it is, over this time I was once accused of bullying and have also felt bullied myself.
When accused of bullying by a colleague I had a responsibility to line-manage, I felt quite desperate that this word was used to describe how I made someone feel. I read the Acas definition over and over: "bullying may be characterised as offensive, malicious or insulting behaviour, an abuse or misuse of power through means intended to undermine, humiliate, or denigrate or injure the recipient."
I didn't recognise these words as a description of anything I intended to be when managing my colleague's performance issues at work. The matter was resolved following an investigation, yet the feelings I was left with felt unresolved for some time afterwards. I imagine the feelings my colleague felt were unresolved for some time too. I watched her distress in investigatory meetings and I'm sure she observed mine.
When I felt bullied I felt distressed too, out of control and a great sense of injustice about the way I felt treated by a colleague. 
Looking back and looking forward, the lasting thoughts for me are about how we make people feel working with them when we go about doing our job, and also the feelings of people with care and support needs we work with in our social care job roles. I always conclude that how we make people feel can be more important and more lasting than what we actually do, with the memories of how we felt about something being more lasting than our actual experiences. 
As a social care practitioner, I believe the best protection we can adopt to look after people – whether our colleagues or people we provide care and support to – as we go about meeting our job responsibilities, is to be continually reflective on the values that inform how we think and behave.
Checking out with ourselves: are we doing what we need to do in a caring way, giving due consideration to how we might make someone else feel and are we doing it in a way that treats people fairly and with respect? Sounds simple – just always think about the impact of how we behave on others and ourselves – like I said, it's complicated.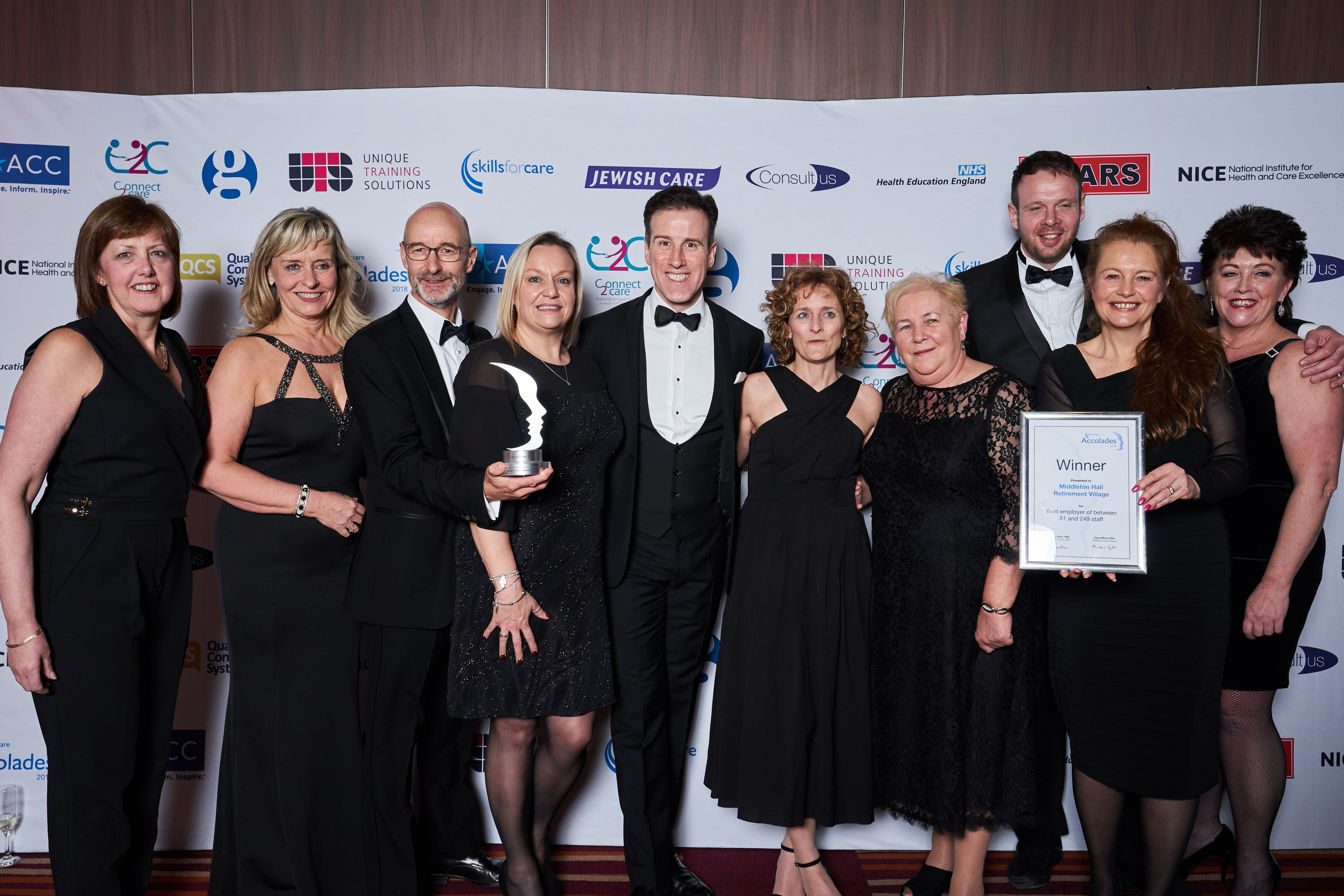 People often tell me how impressed they are by our facilities at Middleton Hall Retirement Village. 
I frequently point out that it does not matter how much we spend on facilities, it would be wasted if we did not have the best people working in those facilities. We're fortunate to have a great team working here, but it may not be a total coincidence.
For me, there are 8 key areas that have contributed to our success in social care.
1. Visible leadership
It starts at the top. Our directors all work in the business and are highly visible and accessible to staff and residents. This includes a weekly drop-in with me, when any employee can come and ask questions or talk about their concerns.
2. Vision and values
Middleton Hall is driven by a clear vision and strong values that are consistently demonstrated by its leaders. Our senior managers and directors can be found eating with residents, attending resident and staff meetings and taking part in events.
3. Making sure staff are supported and enjoying their job
We understand that there's a clear link between customer satisfaction and employee satisfaction. Our leaders cannot deliver care and support personally to all our residents.  However, we can ensure that our employees have the right support and training and, most critically, enjoy their jobs – I've been known to loiter at the staff entrance asking people finishing work how their day has been!
4.Recruiting on values
We recruit on values and attitude rather than experience. When we opened our newest care facility last year, over half the new recruits had not worked in a care home before.
5.Enjoyable, educational training
We have our own training manager but also use external trainers. Our training is both technical and values-based, and is designed to be enjoyable as well as educational – past sessions have featured the New Zealand All Blacks and the Haka!
6.Values-based management
A key part of our management process is Middleton Hall's 'values commitment'.  This looks at how our people go about their jobs rather than what they do.  All employees are measured against our values commitment at least once a year. 
7.Planning to improve services
Each manager writes a service improvement plan for their service each year. These plans are based on our company objectives and key performance indicators. The plans are then shared with their teams, linked to individual objectives and employees are asked to contribute ideas.
8.The 3Cs: challenge, change and communicate
The '3Cs' encourage everyone to take responsibility. We all have a part to play in challenging managers or colleagues, being open to change and communicating.  Our monthly employee newsletter highlights achievements, outlines what's on and shares best practice. Meetings are timed to communicate up and down the organisation. 
Does our approach work? Well, 96% of employees say they would recommend Middleton Hall as a great place to work, residents and families have rated the service as 'excellent' (60%) or 'good' (40%) in last year's customer satisfaction survey, and the Care Quality Commission has given Middleton Hall an Outstanding in every area – but we can always do better!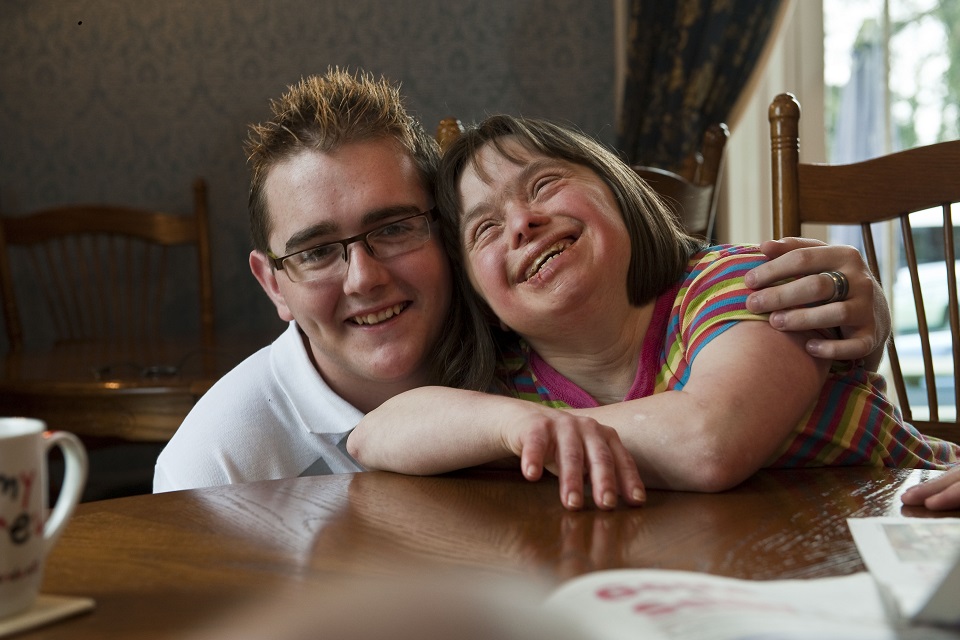 Frustrating, hard work, under resourced, viewed as low status and often under recognised – I wouldn't swap my career in social care for the world!
I began my career in social care as a care assistant in 1979. Since then I've moved across social care jobs, into the NHS, lecturing, and learning and development, but never far away from the beating heart of social care. What always strikes me is that I, along with many of the 1.47 million social care workers, love my work despite the many challenges the sector faces.
Skills for Care's report Recruitment and retention in adult social care: secrets of success gives us an insight into what makes the people at the heart of social care love the work they do, and shares best practice so that we can learn from each other's achievements.
There are around 21,200 separate organisations working in social care. Unlike many sectors, you don't need to have a statutory qualification to become a care worker, and job descriptions vary greatly from organisation to organisation. The absence of these factors means that a coherent, meaningful career pathway isn't always obvious. However, this does not mean the sector is low skilled.
During my time in learning disability services I worked with a fantastic support worker who, once a month, supported a young man to watch live wrestling (think WWE). He loved to sit in the front row, shout and get fully involved. She hated wrestling with a passion. As she sat with him and joined in, you would have never known. No qualification was needed, but what was needed was a values-driven approach to support that young man and enable him to live the life he wanted.     
We cannot underestimate the skill and knowledge needed to deliver personalised care and support in a pressurised work setting, and we must not underestimate the personal challenge that parts of the work can bring.
While for some people social care is simply a job that may be convenient or may be the only job available, for many others, social care in all its forms is a passion and a vocation for people who want to make a difference, add value to people's lives and enable people to live the best lives possible. Many in the social care workforce turn up each day and night 24/7 and give their all despite what can be thrown at them.
Recruiting and keeping staff
In the Secrets of Success report, Skills for Care sets out some tips from employers who recognise the current issues and are doing something about it.
We've learned that many of the sector's challenges can be addressed if employers:
advertise in the right places and in the right way
adopt a values-based recruitment approach and tell it like it is
offer taster days or shifts
invest in a good induction and offer meaningful ongoing learning and development opportunities
involve the people who receive care and support, their families and advocates in the selection process where appropriate
develop a positive culture that recognises workers as the most valuable resource   
deliver compassionate leadership
The full report is available for the sector to read, discuss, embrace and build upon.
Load more